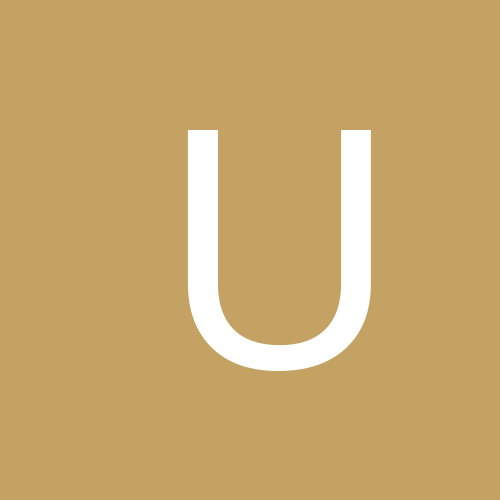 Content Count

13

Joined

Last visited
About UndeadMeat13
Rank

Defender of the WCC


Birthday

11/12/1978
Profile Information
Interests

Technology, Gaming, Maille or course

Occupation
The year you started making chainmail
UndeadMeat13 replied to UndeadMeat13's topic in Discussion

I know it will eventually tarnish, but I've only been wearing it for a week and so far everything is still shiny (well the titanium was never really shiny). Also because of the weave and size of rings and the fact that I put the copper on the edges, they don't touch my finger all that much. They just touch on the very edge of the rings, which I would guess would make them tarnish more slowly. Like I said in the first post this is the first piece of jewelry I've made for me. The other stuff I've made has been sterling silver, so this is my copper experiment. Better to turn me green then my mother-in-law.

So, I've made a bunch of stuff (lanyards, key chains, juggling cubes) for friends. I've even made a few pieces of jewelry for family, but never something for me. Well, here it is. 22g 5/64 titanium and copper E4-1. Man oh man do I have the wrong pliers for this type of work. The closures aren't the greatest and getting the two ends joined was ring flinging fun.

UndeadMeat13 replied to 440_1483536577's topic in Discussion

First off, very nice piece. I just learned to do whirlys the other day and am having a lot of fun with them. Although I'm not sure what to do with the ones I have made. You've given me some ideas though. Here you go. http://www.mailleartisans.org/articles/articledisplay.cgi?key=14402

UndeadMeat13 replied to Celtic Chainman's topic in Discussion

UndeadMeat13 replied to UndeadMeat13's topic in Discussion

I don't have it with me now to measure (gave it to my wife and now I don't even get to see it without submitting a request in writing ), but I think its about 30".

Nothing terribly exciting I admit, but thought I'd throw this up for other new mailers like myself to show what you can do that isn't too hard. I love all the pictures I've see here, but its all kind of intimidating. Anyway this is a lanyard for my wife's flash drive made with 16g 1/4" bright and anodized aluminum byzantine weave with triple connections between each cage. This is my somewhat silly artistic shot. I ripped the clasp off of the lanyard that came with the flash drive and just wove it into the byzantine. This last one is a close up of my closers. The pink is machine cut so it doesn't meet up as nicely. Thanks for putting up with a n00b like me.

I'm getting the same error.

Using 16g 1/4" AA you should be able to make any size cube you want. You build them layer by layer. Just make the bottom as big as you want and then build your way up. So, life size huh? I would guess that the Weighted Companion Cube is about 3 feet per side. That would mean it is 46,656 cubic inches. A one inch cube takes 174 rings, weighs right around an ounce and takes me about an hour and a half. Let's run the numbers. Total rings needed: 8,118,144. Total weight: 2,916 lbs. Total construction time: 69,984 hours. Lets say we used all bright aluminum at $16/lb. Total cost: $46,656. I've placed my order.

I'm not sure. I just started mailing a couple months ago and the only size rings I have right now are 16g 1/4". Sorry.

Whoops, forgot to put that in. They are 16g 1/4" bright and anodized aluminum. The edges and corners have some give to them, but the center is pretty solid. The bright rings are saw cut and the pink are machine cut so they are a tiny bit tighter.

The Weighted Companion Cube is from the video game Portal which is part of Valve's Orange Box. Remember, the Weighted Companion Cube will never threaten to stab you and, in fact, cannot speak.

I'm pretty new to mailing. So far I've mostly made cubes for me and my friends to juggle and some key chains. This is my simplistic attempt to recreate one of my beloved friends. I'll always miss you Weighted Companion Cube.

UndeadMeat13 replied to Archeious's topic in Discussion

Here is my juggling set. Some of the first maille I ever did. They are 16g 1/4" ID. I have done about a dozen cubes so far for friends and family.