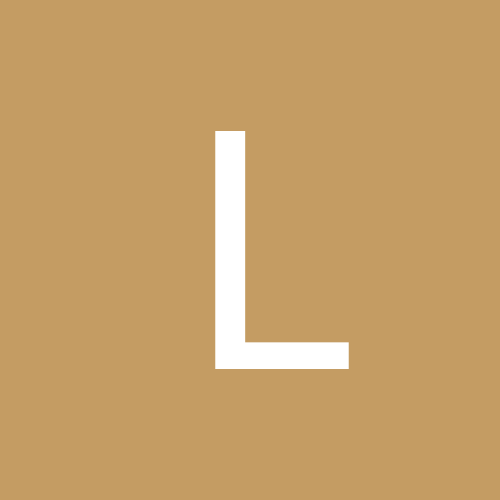 Content Count

905

Joined

Last visited

Days Won

33
About lorenzo
Rank

Ten feet tall and bulletproof!


Birthday

07/21/1978
Profile Information
Gender
Location
Location

Swift Current, Saskatchewan

Interests

maille and scale, armour and jewelry

Occupation

President/CEO at MailleTec Industries Inc.

The year you started making chainmail
I've tested a lot of armor and I have to agree that anything that isn't welded won't be very stab resistant. As far as cost goes, how much is your life worth? I would suggest that you at least call my company and get a quote on a stab resistant shirt. It'll be far better than anything you can make yourself and probably not as expensive as you think. If you do be sure to mention to whoever you speak to that I offered you the highest discount rate.

lorenzo replied to Bladeturner's topic in Discussion

Well there wasn't really a lot I could do in that case, the costume designers thought that they knew what they wanted and were very insistent on their "vision". Being able to have the actress in for some test fittings would possibly have helped some but the whole idea of a scale armor gown is just not practical.

lorenzo replied to Bladeturner's topic in Discussion

Those ones are small, it isn't built to scale. Best to just ignore the sizes and build the pieces to an appropriate measurement.

lorenzo replied to Bladeturner's topic in Discussion

Three is a pretty close approximation for most peoples shoulders, you could go up to four for better freedom of movement in some situations. The way these seams are constructed there shouldn't be any issues with scales sticking up, you can definitely make more flexible expansions but these are the smoothest looking that I know of.

lorenzo replied to Bladeturner's topic in Discussion

You're welcome. For larp you'll definitely want to fill the armpits in with maille or just leave them open. Scale armpits don't move so well. I never recommend sleeves going past the elbow either. The dress was a costume for a movie and it turned out to be cumbersome enough that the actress wouldn't wear it.

lorenzo replied to Bladeturner's topic in Discussion

The top and bottom pieces are the torso, neckline to the right, sleeve on the left. The longest seam runs from the neck down the trapezius muscle to the acromion and transitions from an expansion seam to a straight seam just past there. The shorter seams run from the neck down into the armpits on the front and back. Here's a link to some pictures of a dress we made so you can see the technique in situ. https://www.facebook.com/media/set/?set=a.760886937333833.1073741827.133364950086038&type=1

lorenzo replied to Bladeturner's topic in Discussion

Here are couple examples of my most basic shoulder pattern. This technique can also be used for more advanced styles. Spaced out for smooth curves, combined with contractions for form fitted tailoring, etc. Let me know if you guys have any more questions about it.

lorenzo replied to Bladeturner's topic in Discussion

I'll get started on a tutorial then, periodic reminders would be appreciated. BTW Rob congrats on the weight loss, I'm actually trying to lose 40 lbs myself, it's a lot harder now than it was when I was younger.

lorenzo replied to Bladeturner's topic in Discussion

Wow, it's good to see you back after all these years. 1. I have a new pattern for scale shoulders now. I keep meaning to post details but there are always other more important projects to attend to. If there was more interest it might happen sooner. 2., 3. & 4. Get yourself a swiveling shirt display stand like one of these. https://www.alibaba.com/product-detail/DL888-High-ending-Men-shirt-dipaly_60594788158.html or a valet stand if you want to be fancy. https://karvluxury.com/product/classic-valet-stand/ Once you've finished the mantle piece just hang it inside out on the stand and build down from there. It's the fastest way I've found to weave unwieldy scale shirts and it keeps the scales from getting scratched up. Once the shirt is done flip it right side out and you now have a decent looking display for it.

lorenzo replied to TitaniumMithril's topic in Discussion

That looks amazing, how do you plan to display it?

lorenzo replied to MrMrRubic's topic in Discussion

I can advise you on welders but first I'd need to know what your budget and application are. If you just need a cheap jewelry welder then it's probably best to wait for TRL to restock them. I can't recommend the ABI pulse arc welders at all. If you're wanting to make high end jewelry then learning to do hard soldering with a torch might be your best option. If it's armor you want to weld then there are a few options depending on the size and alloys that you need it to be able to handle. You can also find some useful info about resistance welders for armor in the most recent reply I made in the following thread.

Okay, in that price range you only have one realistic option that doesn't require any electronics knowledge. https://www.harborfreight.com/120-volt-spot-welder-61205.html One of these things will do alright for 14-18g steel. You'd need to replace the copper arms with some heavy copper cable and bolt the electrodes to a chunk of plywood or something. You want to leave about a 3/16" gap and make sure that they're insulated from each other. You can check out how I did my electrode setup in Fig. 1-1 of this article. http://www.mailleartisans.org/articles/articledisplay.php?key=594 There's some other useful info in there too but some that doesn't apply to you, it was the manual for the old TRL welders. There are videos on TRL's youtube showing how the electrodes are set up and how the weld is done. There are some newer videos as well but all you'll learn from those is how not to weld. Later on you can upgrade this welder with gas plumbing and a timing circuit for titanium. It'll weld most metals pretty well with a bit of practice.

I can think of a few options for welders, what's your budget for this?