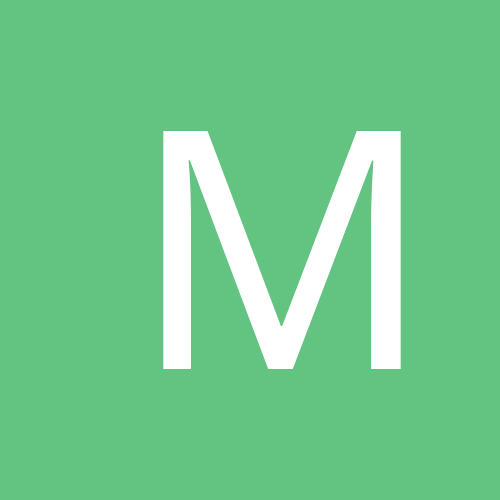 Content Count

6

Joined

Last visited
About Mobiker
Rank

New Mailler


Birthday

06/24/1940
Profile Information
Biography

67 yo motercyclest and chain mailler

Location
Interests

Woodworking, motercycling, and chain maille

Occupation
The year you started making chainmail
Kate, I am not talking about putting things in my wifes booth. I had a hard time getting her to put in three pieces of mine. I am talking about the St. Louis local maillers getting together and having a booth. I was thinking of th ren fair in Wentzville on May 17 thru Memorial day. The problem is I am doing Run for the Wall starting May 22 thru Memotial day.

Just a thought here. My wife will be doing at least eight craft shows and events selling her beading art jewelry. She and her friend do pretty good. The last show she put in several pieces of mine and one sold. I was thinking that I do not have enough stuff to justify a booth. If we were to get together and share a booth it might be doable. Share the cost and drag in our friends an relatives. LOL Think about it.

First thing that I will say is that I am newbie. I am not trying to market or sell anything I make. My wife does bead art jewelry and will on occasion throw in a piece of mine when she does a craft fair. I have thought about putting more time and energy in chain maille but have not decided yet. That said I have been reading the thread about the China website that is selling chain maille. I checked this site and their product is poorly made. Years ago my wife made stuffed animals which she sold at craft fairs until vendors showed up selling imported stuffed animals with the tags cut off as their own hand made. Two things come to mind #1 Anytime you see imported "crafts" or " hand made" items ia a show notify the orginizer. #2 It may be helpful to identify Chain maille items made be a "Craft guild member" to show that it is both hand made and a quality item. I don't believe anyone ia a Craft guild has to agree on any set price. The price will depent on the area you are selling in and your customer.

China made products have caused a lot of problems in this country, but people continue to buy them. I am afraid that most people buy by price not quality. Like I posted my wife believes that several venders at her last craft show was selling "imported jumk" not hand made goods as the orginizers wanted. We need to keep an eye on this and point it out to them when we find it. I have heard that on juried shows some people sent in pics of their hand made crafts but show up with imported junk. I am new at chain maille but my wife has been doing craft shows for years making different types of crafts.

The problem with the Chinese junk is that it can kill any market for our stuff. I should not say our stuff because I have yet to sell anything. Newbie still learning. Years ago my wife made stuffed rabbits and bears and did well selling at craft shows. Well, the imported stuff killed that. She is now into beading art and again doing well at craft shows. A lot of these fake crafts have heart a lot of people as far as craft shows are concerned. At her last show she saw several booths that she believed were imports not hand made by the seller.

Does anyone sell the Harmoney device ready to go? If so please post your e-mail addy. I am new to chain maille but would like to cut copper rings to save time and money. My problem is that I buy a few rings and the shipping eats me up. Thanks in advance.