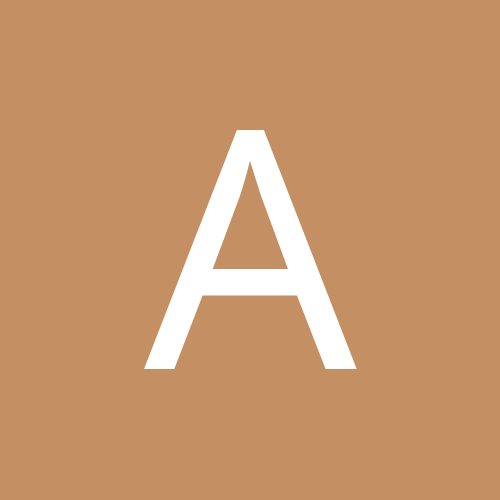 Content Count

344

Joined

Last visited

Days Won

3
About affinityofmist
Rank

...


Birthday

05/17/1985
Profile Information
Gender
Location
Biography

Married to my wonderful Broken.Veil

Location
Occupation
The year you started making chainmail
Recent Profile Visitors
The recent visitors block is disabled and is not being shown to other users.
Becky

reacted to a post in a topic:

Free Bracelet sizing template!

lefty4ever

reacted to a post in a topic:

Free Bracelet sizing template!

I have a Gy-Roc Model B with 3 barrels for sale. Used in great condition. Built for polishing stones, but all I used it for was to tumble jewelry. I probably have only 20-30 hours total on it. By that measure it's basically new. Has everything you need to run 3 barrels and have a load of up to 9 pounds total. One barrel is brand new as I never ran it with all three barrels. $230 OBO plus shipping.

Over two years later? He hasn't even logged into the forum for nearly a year....so I doubt it...

Try a water soluble cutting fluid like this: http://www.amazon.com/CRC-SL2512-Soluble-Oil-32/dp/B000M8O010/ref=pd_sim_sbs_indust_1 You can mix it in pretty much any combination 1 to 1 or 1 to 20, and works really well for me with bronze and brass. It's made for machining and grinding applications so its great for steel too with no oily residue like soap.

affinityofmist replied to Jon Daniels's topic in Trading Room

affinityofmist

reacted to a post in a topic:

New process orange

affinityofmist replied to kate2kate's topic in Discussion

Depending on the weight of everything you put in the tumbler you may have overloaded it. The Lyman tumbler is great for dry media like walnut shell or corn cob, and not so great for wet heavy loads with stainless shot. If you overload the springs and motor you won't get the proper cyclic action. The manual states that the 600 size barrel should be used for wet mixes, so if you filled the 1200 barrel with shot and used it it would have been much to heavy. With any luck you have not ruined the tumbler, but you may have run a very long time in an overloaded condition, so no guarantees. I disagree with Carolides on the tumbling time, my tumblers are running constantly and I have both rotary and vibratory wet tumblers and if the ratio of water to shot to detergent is right you can have a completely clean and brilliant shine in any copper alloy in less than an hour. I have literally thousands of hours on my Lyman tumblers and they have never seen a wet mixture. Its better to get a tumbler strictly designed for wet than to try to get it to work correctly. Thumlers rotary tumblers are a great cost effective alternative, but the vibratory alternatives are expensive. The Gy-Roc is a top of the line vibratory. I have used both with great success.

I guess the others have overlooked this..., but, square does work with android tablets and other IOS devices that are not phones. Do you have anyone you know of that has a tablet with 3g or 4g that would let you borrow? I use square with a 3g Galaxy Tab and it works great.

mimic

reacted to a post in a topic:

Anodized Aluminum Toggle Clasps??

If you look at the note below the toggle it says that anodizing is not recommended.

You guys are cruel...I have the resistance welder and now you show me this...would be great for smaller rings. One question though, since it is of Chinese manufacture is it 110v or 220v?

I have a large spool of Aluminum Bronze A2 ERCuAl-A2 .062" wire. About 24 pounds left on the spool. I want to get rid of it. Sale only please. I have used it and it makes great rings, the wire is dull from sitting around but shines up to look like karat gold when polished. Weighs less than bronze and would be great for accents and maybe even a whole vest. $200.00 + shipping (large flat rate box), a discount from the original cost of this wire, I have recently found it some places for $12 a pound on up. Its not for the faint of heart however. It's got a spring back comparable to 0.062" titanium and its a pain to cut with any sort of snips(I recommend sawing it). It would make some strong armor grade maille at a lower AR I would suspect. It can be used for welding too. It's a long shot, but if anyone is interested please PM me.

I didn't get a response either.

affinityofmist replied to Daemonmaster's topic in Discussion

Split rings are just like key rings and come in two varieties, coined and uncoined. Coined are with the ring pressed/formed so the ends are flush with the sides of the ring and uncoined are like a raw coil only 1.5 to 3 rotations. Dr. T over on MAIL only uses split rings for the shirts he makes. Take a look at his gallery here. The stats for the rings are listed on each entry. I would say the large rings would work well and be a lot less work than the small ones.

Tactical

reacted to a post in a topic:

looking for tutorial

I may have a picture of a single loop in loop (foxtail) and a double double, I'll have to see if I can find them. I am horrible at remembering to take pictures before I sell an item.

Well, I used 24g 1/4" fused fine silver for a two axis (double loop) double weave, or a 4 in 2 as I like to call it and it was a smidge loose. For a triple, I would increase the diameter by maybe 1/16" to 5/16" and see how it behaves. So an AR of 15 or so. For my starting loops I soldered them to a brass rod and used it for a solid base and to provide a grip when I needed to draw the chain down. Now the weave in your original post is just a double which is going to be more or less "4" sided, but a triple will be "6" sided and a bit thicker. I suggest starting with a double and working from there. Making a triple would increase the difficulty of fitting the elongated rings through the previous "eye". Oh, and make sure when you fuse or solder the rings you make the joint really strong. I have broken a few rings when I put the chain through the drawplate and repair soldering is no fun in the middle of the chain. Just think of a big heat sink and that's what you have.

The chain made with a single piece of wire is called viking knit. It looks similar to loop-in-loop but is not the same. The OP's post is definitely loop-in-loop. I have made both and it is my experience that L-I-L is easier to get uniform and consistent. You really have to practice with viking knit to get it to look decent.