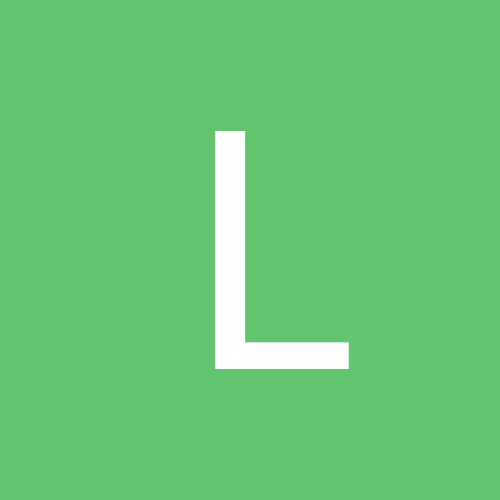 Content Count

10

Joined

Last visited
About Landsdown
Rank

Newbie


Birthday

01/30/1978
Landsdown replied to Arctic TRN's topic in Discussion

It looks like it wouldn't be stable without sewing or other cross-linking (gets idea for a weave variant)... That said... Would it be possible to get a pattern for those? I would love to convince my wife to make some of those, and some friends who would be fascinated!

@Tal well, I could show you a pile of bent rings but I don't think that'd tell you much I will make another attempt at that sometime... along with the castle and the 45k inlay I'm part way through... I really should finish something

I'm really glad someone got that to work! I played around with sheet tetra-orb, but I was limited to 4mm id and 6.5mm id in 1.2m wire, so I got about a 3x3x2 section of sculpture done before the internal stressors tore it apart... I really should revisit it now you've shown me what needs to be done And congrats!

Landsdown replied to Slokunshialgo's topic in Discussion

Being NZ-based, buying from TRL can end up prohibitively expensive when it comes to shipping, so I make as much of my rings as I can... Anything that I _can't_ make for one reason or another (AA and titanium for example) I will buy pre-cut from TRL

Landsdown replied to Lawless Lady's topic in Discussion

I have just finished a DS-Bias bracelet using black enameled copper for the inner rings and clear enameled copper for the outer ones. The AR is set so that the inner rings are clearly visible but won't pop ou. I find the effect to be quite striking. The black darkens the appearence of the copper somewhat, but it is still very nice!

Wooo! A Donavan shirt for his creator? That's just unbearably cool! Please, please, please post pics if/when you give it to him? especially if they put it on? signed, a huge, poor, webcomics fan

very nice... The pink is an unusual choice, but makes the outfit all the more special

Landsdown replied to Dunedon's topic in Discussion

Just a quick thought, why not take something like the pencils (a nice, large plastic frame) cut out a section from in front of the mechanism to within (say) 3 mm of the edge, giving you a nice, large area to build an inlay? As I say, just a quick thought from an up-and-coming mailler... Can I also pass on my eternal gratitude to David_Austin. Having seen your castles, I just knew I had to try one!