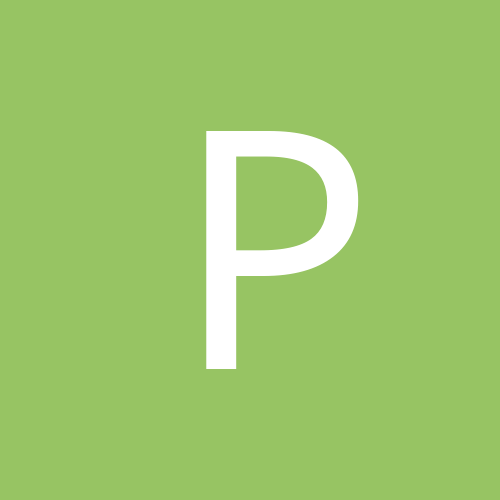 Content Count

34

Joined

Last visited
About Praeter
Rank

Diligent Student


Birthday

05/15/1977
Profile Information
Biography

I just really like to make chainmaille. It's so cool looking!

Location

In the glove of the U.S.A.

Interests
Occupation
The year you started making chainmail
Sadly Judy, no I have not been able to do much more with this weave other than the small swatch I made earlier. We've run into a stroke of bad luck and hardship financially and it's taking it's toll on my life at the moment. I ran out of materials too, so no ordering anything new in the near future. I do still check these boards often and continue to enjoy what everyone is posting for inspiration and drooling in awe, but my current weaving days are pretty much over for now. As long as they don't remove them, I still have this post saved for reference later on when things turn back around for me.

Praeter replied to Lawless Lady's topic in Discussion

That is a very beautiful piece, I must say. Maybe I missed it, but is there a tutorial on how to make it? I know how to make Byzantine and I found one on making Ladder, but my brain can't wrap around making Ladder Byzantine.

Thanks for the reply elguero. I know kids grow fast, but my intentions are not to make something my son can wear for the rest of his life, but just for maybe a year at best, and then he can save it for when he gets older and show his kids talking about look what grandpa made for me when I was a kid. Being he is only 2.5, he will most likely not care to wear it much anyway, but the smallness of the hauberk itself should make for a much faster completion than a full size adult one. I may just have to make it and then even if he can't wear it, he can at least keep it. My wife made some crochet clothes for our two boys when they were born, but the little buggers were too big for them right out the womb, so she will just give it to them in a memory box for when they get older. I can crochet, but I enjoy chainmaille much more. Actually, plan to make him a little bracelet too, just for kicks.

Wow, not a single reply? No one has ever made anything for their kids, or no one has even a reply?

When I started learning how to weave, I of course started in galvanized steel because of the low cost. I got 16 guage (.063") and coiled a bunch of 1/4" and 5/16" and made a bunch of basic weaves, and then I decided to make my 2.5 year old son a coif just for kicks. I did it in 1/4" and picked up a roll of 16 guage brass to add an insignia with his initial on the back of it. Got done down to his shoulders (though I didn't accomodate for stretching over the ears so it's tight), and it looks awesome, but for a 2.5 year old, that sucker is HEAVY!! Way to heavy for the lad to consider wearing, so I have recently purchased 16 guage BA to remake it in a lighter alternative he can actually wear (if he will be willing that is). I am using 1/4" rings again because I just like how solid it looks versus larger diameter that lets too much skin show through. I plan on also making him a coif so that he can be a knight for Halloween next year, and I'm getting ready to coil and saw cut a ton of BA rings (yes, I know armor is usually pinch cut, but BA cuts like butter with a jewelers saw and it takes me less time as a matter of fact), but I just wanted some opinions. Should I do 16 guage 1/4" to match the coif, or maybe 5/16" to use less rings and maybe make it a tad lighter on me boy? Or should I consider dropping down to 18 guage and if so, what size ID? Like I said, I like the more solid dense look in a coif and hauberk, but I must always consider my sons poor little shoulders and head as well, haha.

Thanks alot Brian. I will have to look up the expanding circle coif. I made a coif from a guide I found on the web, but it used a different variation. Basically it was the 6 triangle method, but instead of making them and sewing them up , you just weaved it that way with 6 seams alll around. Turned out great, if you don't mind the seams, which I don't. I'll have to give that a try.

I thought of that but then I realized... I have no clue how to make a hackey sack. So Motorcyclemama, how do you make yours and what do you use to fill them? Also, how does it hold up against itself weightwise, like for making an inlay or a hauberk out of it? I really like HPsheet 6, and started just making some with my galvanized steel, but I can coil and saw cut BA much faster than I can score and break my galvy, so I'm trying to think of what I could make with HPsheet6. And would the BA be strong enough to handle a large sheet of itself? Did that question make sense?

Praeter replied to Lawless Lady's topic in Discussion

I have some stainless steel shot that consists of saturns, angled cylinders (pins), and circles. Not sure if the pins you are using are smaller or skinnier than the ones I use, but i got a mesh strainer from Kroger's, and the strainer is made out of metal mesh, so water gets out but it doesn't have big enough holes to let anything else get through (unless you have TINY skinny pins, like 22 ga wire thickness type size.) I just dump my contents of the tumbler into my strainer, then run it under cold water and use my sprayer to spray it around and I also run my fingers through it (okay, just because it feels so cool ) and then I shake it around like I'm flipping eggs in a griddle, and I set it on a paper towel to finish drying. If I tumbled jewelry, I usually just dig it out at this point, but if I tumbled rings without using a piece of wire to hold them all together, then I fish around and get the easy to grab ones, but after that I get a bowl and dump a small bit at a time and pick out the rest as I go from the strainer to the bowl. I take a paper towel and I sort of smoosh it around in the shot and stuff to help get the biggest amount of water. The shot pretty much stays in my strainer the whole time until I need to use it again. That's the way I do it and it works great for me, though I do get the occasional piece of shot stuck in the paper towel and I find it as it loosens itself and makes a beautifully frustrating ping sound as it crashes and bounces away on my laminate flooring. Hehe. edit: so it would appear Angie and I think identically, though she is much simpler and to the point than I. So yeah, what she just said.

Praeter replied to Thors Minion's topic in Discussion

I agree, very good attempt, in spite of the minor hiccups. Jens Pind, like several of the weaves, is practically impossible to start when you have never made it, but gets amazingly easy once you learn it. One of the problems I kept having when I started to learn it was keeping the pattern going (like the pictures shows didn't happen). Two little tricks I use to help ensure the pattern continues is: 1. I cluster my rings into 3 packs. Since the pattern is in 3's I just weave in a cluster of 3's and then recheck it. I will always end in the same spot each time, even if I set it down ,and it's easy to find where to pick up again, but if not, you only have 3 rings to step back instead of just going along and realizing you messed up 50 rings prior. 2. I also let the starting ring be my guide. Each ring flows down the chain (as does pretty much all patterns), so if I ever lose my way as to where to put the next ring (though doesn't happen often using the 3 at a time method), then I find the first ring in the chain and follow it down to the other end to see if the ring goes to the right or the left of it. That works for me, anyway. And, nice clasp too, it looks homemade, but yet it also looks professional. Well done!

You all have been great in your replies and info. Thank you so much! Konstantin, how in the world do you go about recoiling or even shrinking existing rings? That would be incredibly helpful to know. I agree, Judy, Kodiak has an awesome site and his layout is what I plan to mimic when I attend my first craft show if I can. Kodiak, you seem to enjoy making bracelets and necklaces, and out of Nickel Silver (my second fav to sterling, I must say), which I also enjoy using a lot. I also enjoy the look of your clasps, though I will admit I have tried and failed to duplicate them myself. .048" nickel silver is very hard to bend and wrap around itself by hand, hehe. Oh well. I enjoy your work and your site. Judy, you have been MORE than completely helpful, I appreciate your efforts. This has been by far the most thorough response to a question I have had about anything I have ever asked anyone ever in my entire life, I might add.

Okay I placed an order for various wire and guages from TRL because I enjoy making my own rings. I have 16 ga (.063"), 18 ga (.048") of Stainless Steel, Nickel Silver, and Bright Aluminum. I capitalize those because the metal is all shiney and just pops so why can' the word too? I also have 19 ga (.040") of Stainless and Sterling Silver, and 20 ga (.032") of Stainless too, plus some 18 ga (.048") of yellow brass from Lowes. I enjoy coiling and saw cutting, though it really is kiling my hands and I am soooooo slow. I find myself tending to make HP4-1 and Jens Pind in all the sizes, and coiling and cutting a ton of 1/4" in the .063" wire sizes for later. Okay, I think I'm rambling a bit, so to my point... BA is so dang light compared to the other metals, and smaller guages are great for jewelry, but I have all this thicker light as air BA and I really am drawing a blank as to what to make with it. I just keep coiling 1/4" in the .062" and dumping them in my jar for later, and I haven't even touched the .048" stuff yet, because I guess the weight of it makes me leary to make anything that won't feel flimsy and cheap to me. So, can anyone toss me some ideas? I am really not very creative on my own, and there are tons of pics in the inspiration gallery but no info telling if it is BA or not. I am planning on entering a big craft show this December, so sellable items is what I'm trying to work on, but I doubt I'll make it in time because, and don't laugh, but I am slow and I coil, saw cut, and weave for round about 12 hours a night (with breaks) yet I have not gotten anything to show for it. In 6 hours, I literally made about 5 inches worth of a bracelet/necklace out of .063" Nickel Silver in Jens Pind, so yeah, probably not going to have the inventory for that. BA sure saw cuts like butter, I must say.

Thanks Judy, Yes, I absolutely need me some calipers, but not sure where to get a good cheap set. Digital is probably quicker and easier to read, am I right? I don't need perfect to the .00001 accuracy. Anyway, as to what guage I use, well, that's the part I hate most. I would LOVE to only work with wire diameter because that dumb conversion business drives me nuts. I have both AWG and SWG wire, depending one where I bought it. My copper from Lowe's is SWG but my Nickel Silver is AWG. Namely, my nickel silver is .040" but who knows what the copper really is. I'd guess .048" but I would probably be wrong. Oh and yes I do double all rings, I like the thicker look of 12-2 versus 6-1. I am out of copper, but I'm afraid to order copper because the stuff I get at Lowe's is shiney out the package, but the stuff I see posted online is duller like an old penny, and I can't for the life of me figure out how to bring back that bright shiney glow. I can shine up darkened copper with blue dawn and ss shot in my tumbler, but I can't brighten it. I tried soaking darkened dirty pennies in ketchup for hours with no change other than one of them became a dull pink color. Oh well. Also I thought long and hard as to wether to buy rings or make my own, and my decision is based on my indecision. Basically I wanted to have the diversity to make whatever I wanted, instead of being limited to finding just the few ring sizes to make just the few weaves I liked. I have tried several, but by golly I just always find myself making that awesome HP4-1 all the time.

Praeter replied to celticlady1155's topic in Discussion

I am not sure if there is different types of Galvanized Steel, but I beg to differ on the shininess of it. I buy 200' spools of 16 ga SWG Galvy from Lowe's all the time, and I tell you what (there was a thread on this), you pop those puppies in a rotary tumbler, such as Lortone for example, with a cup or so of flour and let it run for 12 hours and I bet you find it hard to tell the difference between it and Bright Aluminum at that point. In fact here in front of me is my jar of 16 ga SWG Bright Aluminum I bought from TRL, and my 12 hour flour polished galvy sample weaves I made, and I placed them side by side and could not tell them apart, except for the fact that my polished galvy is a tad bit shinier than my BA. I have been wearing a bracelet I made (hp4-1 unpolished galvy), but sadly I wore it on too many humid days and it turned a darker dull grey. I ran it through the tumbler with the rest, and while shinier, did not get rid of the darker coloring. I'm afraid to get it wet to tumble it with blue dawn and shot, and it is really the only finished piece I have (though I have tons of 'in progress' pieces, haha), so I can't say how well it holds up the shine after the polish.

Sometimes that timeout feature really gripes my buttons!! Typed my reply, but I guess maybe I took too long to reread it, and poof! All gone. Anyway, what I have been doing most of the time is finding examples of weaves I like which usually have the stats posted in wire guage and mandrel size, which I then turn into AR. I compare the AR with my 'recommended AR size' chart I compiled via various sources on the web. I then look to my available wire and mandrel sizes and proceed to find the closest match in AR that way. Sometimes it's just easier to take the stats posted and duplicate them with what I have, but that does not always seem to work for me. Maybe it's springback, I don't know. I DO know that my copper (from Lowe's) has almost NO springback (amount of times my pliers unwind when I rease them), my yellow brass (from Lowe's) and my BA have very slight spin, maybe 1/4 turn, my nickel silver has 2 or 3 rotations, but my stainless steel (20ga AND 16 ga hardened from TRL) have like 9 or 10 turns. Basically my stainless seems to grow almost 1/32" over which ever mandrel I choose. Which brings me to my other method I am forced to resort to at times, trial and error. If the ring size is just too tight, I coil the next size up and try again. This creates a lot of samples of various sizes, and I just don't have enough Altoid containers for them all. Anyway, I duplicted a bracelet I found at Long Canyon (stats) at 18ga 3mm and 5mm which is about 3 and 5 in the AR department. Using my 18ga (.040") Nickel Silver, I used some 1/8" and 13/64" to try my first 12-2. It just looks looser and more floppy than the one in the picture, but pictures can be deceiving. I added in some 1/8" 18ga (.048") copper rings instead which has a smaller AR but the weave did not get any tighter. Huh, I guess I'll just have to keep playing with it. So no pics yet, but maybe once I order some more Nickel Silver in the .040" size (only have .048" and .063" from TRL. Have to get .040" from Rings & Things).

Praeter replied to Julie5150's topic in Discussion

Not sure if this is where it should be mentioned but a LOT of the links refer to posts on TRL that no longer exist it seems. Many of the Weave Help links are the culprits, though I did not click on each and every one.