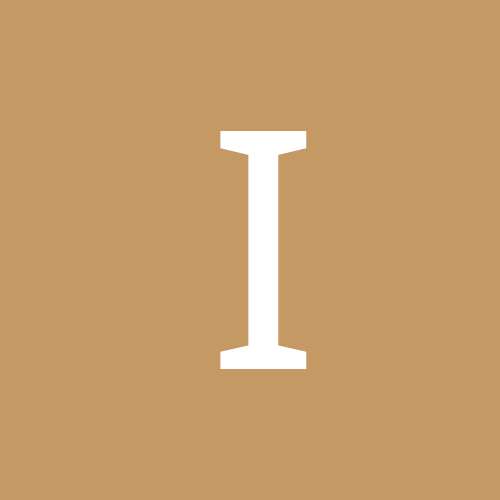 Content Count

23

Joined

Last visited
About iron fist
Rank

Member


Birthday

02/09/1992
iron fist

reacted to a post in a topic:

funding large products

Hi there, im looking for a bit of help in figuring out how many rings i need to by for this. http://theringlord.com/cart/shopdisplayproducts.asp?id=217 I like he concept and the look of the micromaille tie, but not the options for metal offered in the kit. So if anybody would be able to give me a rough estimate, or point me in the right direction that would be great.

ooooh i will do my best once my friend in fashion design gets back to me on help. And i get my funds together.... this isnt going to be done before GENCON is it.... lol

i will if it get off the ground, ive never done clothing beyond an e4-1 vest lol

iron fist

reacted to a post in a topic:

Post your workspace!

i e dicided to go ahead and start working on this. what would be th ideal ring sizes for this? Ive never used dragons scale, and i would like for it to be concealing so it could actuely be worn in public if desired. if thats not doable then a fabric liner comes into play.

I started last year about 4 moths or so befor GENCON, me and my friends dicided to make a vest. We coiled ad cut the wire off a hand crak and everything. got the whole piece finished, only to find out that we made the pattern sidways XD I imidietly tosed the vest at my friend that showed us how to make it. I never fixed it, its too funny a memory for me. lol sence then iv just been makeing pieces for friends that ask or things that look like a chalange

iron fist

reacted to a gallery image:

Euro 6 in 1

Im woried about how it would look too. if it bunche up then maybe it would be better to use a diferiant weave. Or to put a split down the center )V( like that, trim it with something like Hp3-1 and conect the sides with something atractive like 4 winds?

at the narowest part of her body i planed for it to have no rubber rings, that way some of the weight would rest there and it would also stop it from sliding dow (to a point). If that does become another battle with gravity that i can not win then i will simply make a sholder strap. I have no experiance with dragon scale however, so I am clueles to how(or if its posable) to add expantions to it like with E6-1.

Yes it is only to be for show, at the most it could be rather sliming on someone. But much more than that withought welding and its been agreed that it wil come apart under the stress. And it doesnt need that much strech to it, just the right amount to let it expend a little at the brests and near the hips to allow it to keep an hourglass shape on the person. Or at least follow there curves.

the corset is for a woman. And the canabalized thread was originaly about a finished e4-1 skirt

I thought that it might be a good idea to move this topic to its own thread, as it sems to have killed the one it spawned from lol I was thinking E6-1 or dragon scale with EPDM rings in some spots to make it strech in the right places and help it be more comfy. If somebody could post a link to the original topic that would be wonderful. (i have no computer, i am useing a tablet for this amd its not likeing the input method)

I hold no doubt that this couldnt be anything but for looks without welding. At the best form fiting/ sliming. Maybe you could get an inch if you use a strong wire without welding, but even then rings would most likely open up a bit and dig into the skin.

I was think more like this style, maybe with some half persian 3-1 sheet 6 for style/ strength, would take a bit of effort to get the fit right though. But i think thats part of the fun. You could even extend something like this down and turn it into a dress.

iron fist

reacted to a post in a topic:

E4-1 Skirt...all done! pics inc.

The only problem i have with this is that i have no idea about how it will work! i have to imagin it being done in E6-1 with ruber rings placed to alow it to strech along the breasts/hips and lace up the back to fasten it. but it would be god awfly heavy!

Brimley's Mom

reacted to a post in a topic:

E4-1 Skirt...all done! pics inc.

im not sure if thats something to be blamed for, or thanked. but madd-vyking wasnt the one to mention a corset.