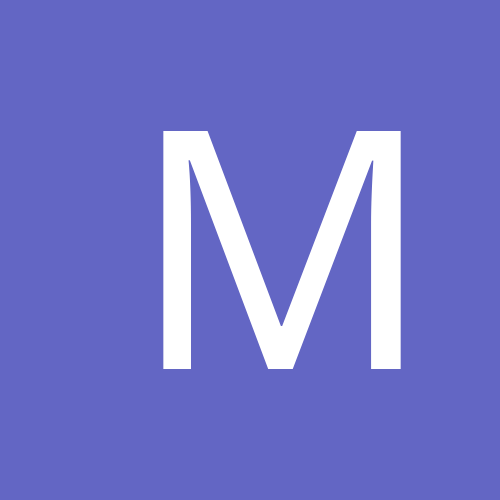 Content Count

17

Joined

Last visited
About manarante
Rank

Member


Birthday

04/06/1986
Did I say 18? Looks like it's actually 16 AWG, after checking again--better, but still not thick enough I assume? I can always use the rings for other projects, so no big deal if they are the wrong size. Only thing lost is the hours put into the project so far. That link is super helpful, thank you.

Thanks for the advice. Shoulderpads should be easy to come up with. We've got a meeting in a week to go over some of the safety details, combat rules, and armor requirements for the larp. As it stands, I've played in an unarmored boffer larp with some of the folks who will be present so I'm not too worried--or are you saying mail over a shirt will hurt worse than just a shirt? I've never had the pleasure of being hit while in maille.

You know, half-stretch makes perfect sense in hindsight, thank you! I'm going to be skipping the gambeson and wearing it with a shirt, it's going to be made out of 18g 1/4in aluminum and will be very light as it's for an (allegedly) low combat LARP. From what I've read it sounds like it's more likely to pull itself apart under its own weight than hurt my shoulders.

Question for you experienced maillers out there: I've been working with maille for a couple years now and am about to try my hand at a hauberk. I've found a number of good instructions for it, but I'm getting confused with the measurements for the shirt. Inevitably the instructions will tell me to measure my chest and then make a piece of maille as wide as my chest. I can do that, but given how much a sheet of maille can expand when you pull on it I am not sure if I am measuring right. My rectangle can sit anywhere from around 13 in wide to 24 in wide depending on how I stretch the weave. So when I measure, which should I use? One width is way too small, the other is approximately large enough for the front of the vest. Thanks in advance for your help!

manarante replied to bikepartjewelry's topic in Discussion

That scale version is supercool.

Yep... I am going to squirrel this technique away in case I get a commission for someone who would need this size. I do have some acquaintances who would conceivably require it, but my fiancee/test model is a DD and they definitely did not work for her.

Well, I have this a shot but the cup did not come out anything like I had hoped. The two triangles ended up as isosceles with a 90 degree angle, so when I joined them together the top of the cup ended up being pretty much a straight line. I went through with adding the three extra rows at the bottom after the join and they are still not really draping, the scale fabric is incredibly rigid. It does look pretty awesome as a spaulder, though. I get the feeling that working with these scales is going to involve a lot of cursing. Maybe if I made the triangles smaller they would work better? Still going to be right triangles, though.

Thanks! Gonna have to order some stainless.

Yeah, definitely trying to keep price down. It takes me forever to make these things, and I am having a hard time quoting a price that even pays me $10 an hour for making them because it seems so exorbitant. I'm not willing to work for less than that, so I gotta cut costs somewhere.

Hmm. So the butted rings would solve one problem but introduce another... I guess that means I need to order some butted rings and do some testing. (Edited for clarity)

Thanks for the suggestion. I'm going to have to give it a shot when my next order of scales arrives tomorrow. It's definitely beyond my skill level at the moment, but I imagine ten hours of butting my head against the 45 degree seam should help me learn. ...actually, the next halter I am making is for an A cup, so I might hold off. But the one after that I will try the 45 degree seam.

Man, I leave the forum for a few days and the replies stack up.... thanks for all the advice! Let me ask about the butted rings: Do I need to worry about the scales slipping out? These tops aren't necessarily intended for active wear, but if people wear them to a con or faire and run around a bit I would hope they would be able to stay together. And I agree with the time factor for the small scales: I am new at this, but the design and construction of this halter with large scales took almost 40 hours! I'll pick up speed as I get better, but man, I would have to charge a buttload more for the small scales if I did a full size halter.

manarante commented on manarante's gallery image in Scales

Actually, the picture was taken with electric tape covering the nipples and that worked out fine. The reported itchiness was from where the rings dug into the rest of the breast. I will look into the preformed cups a little further. The craft store did not have any in the right size (DD) when I went the other day. Thanks!

Thanks for the response. I'm clearly going to have to play around with materials for laces and straps! Comfort wasn't a problem, but I gotta find something that looks nicer. I will try the ribbon suggestion. I'm not going to be able to wash the halter I have right now since it is assembled and I am sure the wash/dry would ruin the mirror finish on the scales. I think my best bet would be to handwash the rings on the back of the existing halter with a washcloth or something. I've already spent 40 hours on this prototype, what's a few more, right? When I wash the split rings in the washer/dryer in the future, would you suggest using laundry detergent? And do I need to worry about staining any light colored towels I wash with them?