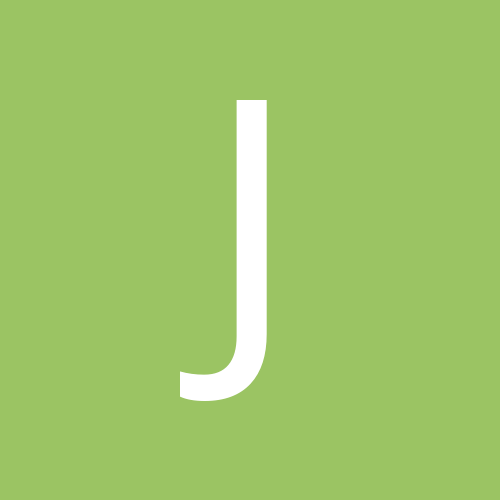 Content Count

12

Joined

Last visited
About johhnytrash
Rank

I wish for solid rings


Birthday

03/06/1973
Profile Information
Location
Interests
Occupation
The year you started making chainmail
That's not the solid ring I was hoping for.

My thing is I just don't need the 25k rings that you would get if you made an order from a washer maker... and for that matter, I don't have the $300 or so that I would need to make that order and have it shipped to my house.

It's so hard to win at rock, paper, scissors on forums!

No, I'm first in line! Oh you want to fight me for it eh? Well... 1... 2... 3... Scissors!

I am so scolded! I think I'm going to cry. I wasn't lecturing, just griping. Griping is one of the major reasons forums exist. Sorry I bother you, just stop reading my posts and you've solved that little problem for yourself. And you know, I do think that if they finally make those solid rings and I get buy the 3 or 4 pounds that I need, the $50 I would give them would end the recession and solve global warming too. So, seriously, it's in EVERYONE'S best interest for the ring lord to make those rings!

I was listening to the news this morning, the economy is getting really bad. I'm hoping that the solid rings get finished before the depression kills off business so much you won't be able to make the rings. It's a race against time! I mean, you are really going to make the solid rings at some point, right?

It's been a month now, any updates?

Well it's been a little over two weeks. Any news?

I tried that, most places that I contacted either wanted too big of an order for it to be affordable for them, or they looked at me like it was the most outrageous thing they ever heard of, OR I would have to get a large order and pay to get it shipped... and $300 was the mean price of things.

Me too, but I only started griping here when I realized that I'm probably going to die of old age before I finish my mail projects. If money wasn't an issue, I would have had the 25k of washers made for several hundred dollars by now.

Bummer. I really don't need 25k rings, so it isn't worth my while to buy that many for $300 bucks or so from a washer maker. I guess I'm waiting it out here.

A month and a half... Any news?