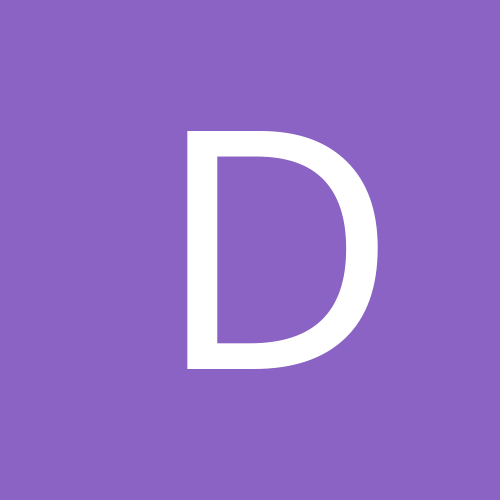 Content Count

17

Joined

Last visited
Thanks, I'll keep that in mind for the next order.

Sorry Calisandra. For some reason, your picture didn't show up yesterday. Now your comment makes perfect sense. That makes a lot of sense. I may go back and re-do the ends of this one. Would you happen to have a pic of that? Thanks! Also, the bracelet I made is 16ga. Any ideas on where I can find a suitably sized lobster clasp? I ordered the advanced jewelry kit from TRL, but the clasps that they sent are for smaller stuff.

Like WHAT works for lobster clasps? I'm not sure I follow your train of thought.

dow

reacted to a post in a topic:

How To Talk To People On A Discussion Forum

Newbie question #3 here. I just made a box weave bracelet, and am trying to figure the best way to connect the lobster clasp to it. Should I put a small jump ring around the last two rings of the bracelet and attach the lobster to that, or is there a better way? Also, what should I do for the other end? Thanks a million for any help you can offer. dow

No apologies necessary. Now go have something sweet.

Somehow I get the impression that I should be miffed at this statement, but as I don't know you, I'll let it pass. The point of making the cake was as a gift for a friend who had a birthday, not as a "contest" at work. While your version sounds like it'd be great, time, family, and work constraints are such that the opportunity to make much of anything from scratch comes very seldom in my life as it is now. As it was, I didn't get to bed until almost 1:00 am and was up before six the next morning for my 45 mile drive to work. Thanks for your thoughts on making the cake from scratch. I'll hang on to them, as I'd like to try it that way sometime. Sounds wonderful, all except for the drizzled dark chocolate. I'm not much of a chocolate fan, I'm afraid. As am I. Nothing feels as bad as when you make something nice for somebody and they don't like it.

Both. It's a white box cake. You add a 3 oz package of strawberry jello, eggs, oil and water, along with about 1-1/4 cup of thawed frozen strawberries. Icing is powdered sugar, butter, 1/2 cup of the thawed strawberries. For this one, I added fresh strawberry slices on the top right before the cake was cut. Everybody seemed to really like it.

Brimley's Mom, that bacon wrapped pineapple sounds great. I'll have to give it a shot sometime. Last night, I made a strawberry cake. I hope that it's good, it's for a coworker's birthday today. It's my favorite cake recipe, and really easy. Thank goodness that I don't bake very often, or I'd be big as a house.

dow

reacted to a post in a topic:

buisnesses

dow

reacted to a post in a topic:

Contest! What can you make with TRL's glass and/or stone Donut rings

bikepartjewelry

reacted to a post in a topic:

Sweets anyone?

Hi, extreme newbie here. In fact, I'm waiting for TRL to get some 20 ga 5/32 sawcut AA mixed in so that I can make my first order (wife want's to try that). Hopefully it'll show up in the next few days. According to Bernice, it should have been up on the site on Tuesday or Wednesday of this week. Something must have happened, I guess. Anyway, I'm having a ball just reading about different weaves and projects that people are making. Can't wait til we can get started.

Kind of sweet and savory, but my absolute favorite thing is bacon wrapped dates. cut bacon strips in half, and cook the bacon until it's about half done. Then wrap around pitted dates and bake until the bacon is done. YUMMMMMMM! P. S. I don't make this to take to work. Somehow, they never last that long.

Ah. Good to know. I just watched a roundmaille tutorial where the lady doing it started it out round. Interesting method.

Thanks to both of you. This info helps a lot! Tactical, I hadn't considered figuring a scaling factor. That'll make it easier for me to build and maintain my own log of weaves and to project what other sizes will require. Calisandra, those calculators are great! On the E4-1 -> roundmaille conversion, can you double-check that I"m doing this right? According to the calculator, using 16ga (.062") 7/32 (.2188") yields the following: if I take the square root of 4255, that'll give me 65.23 rings per 12" side, which converts to 5.44 rings per running inch, so for a roundmaille chain 8.5" long, I'd need (8.5 x 5.44) x 6 rings wide = 46.24 rounded UP for slop to 47 x 6 = 282 rings. Does this look right? Thanks again, dow

Is there a good, general rule of thumb for estimating how many rings a given project will use? For example, in my first thread here, the pruject is a bracelet made either in box weave or roundmaille. The suggested ringsize for the box is 16ga 5/16" rings with an ar of 5.2, while for roundmaille, the suggested size is 16ga 7/32" with an ar of 3.6. Given that the wrist that will wear the bracelet measures about 8", and understanding that there will need to be some allowance made for the clasp, is there a way to reliably estimate or calculate the number of rings necessary to make the weave? Thanks for your thoughts. dow

Thanks for all of the great thoughts and advice. After looking at the M.A.I.L. Box and Roundmaille CGI tutorials, I'm thinking that the roundmaille might be a better fit for what I"m imagining. Euar: I think that I see now why you recommended the rings that you did. If I'm understanding you correctly, a box weave with those rings would lay sort of flat, instead of standing up. Makes sense when I think of it that way. Calyx: Sorry I misplaced your screen name Tactical: Thanks for the mention of the roundmaille and for your thoughts on ringsize and overall size of the bracelet. Good stuff there. The reason for my wanting to do the box weave is a bracelet that I saw online a couple fo days ago here, but maybe the roundmaille would be better after all. I've attached a shot of that copper bracelet.

Bewbie, Sorry I crossed messages with you. the more I thought about my response to Euar's post, the less sense it made. Could you look at my figures and see if I'm missing something?