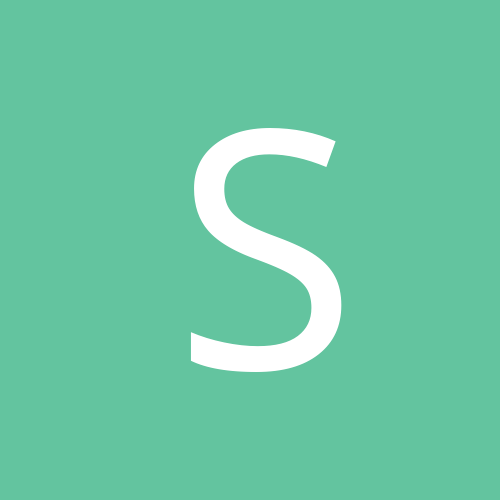 Content Count

12

Joined

Last visited

Days Won

1
Rob MacLennan

reacted to a post in a topic:

NHL Edmonton Oilers Beer Tab Chainmail Armour!!!

Hi everyone, I haven't posted in a long time. Was laid off cos of Covid back in March so I decided to make another beer tab armour during the lockdown. I used anodized blue and gold and bright aluminum rings from TheRingLord Some of you might remember my old armour which was for the Edmonton CFL football team. The theme of this one is HOCKEY. Specifically my favourite team The Edmonton Oilers. An NHL hockey player that's traveled through time to win the Medieval Cup! I wanted to make it look like frosted ice. Or like the Oilers home rink. Anyways hope you get a kick out of it. Big thanks to The Ring Lord staff for getting the rings out to me during the pandemic.

i didn't do anything to get myself in the news. i posted my pics on this site and on sherdog. the eskimos tracked me down and contacted me,, global and the sun called me out of the blue one day. musta got my number from the eskimos. oh and i was made the 13th eskimo last game when we beat the roughriders! i wa son the field raising the flag doing jumpkicks lol! was awesome

i got them from cans of stella and strongbow

hey guys long time no post! awhile back i posted my Eskimos beer tab armour. well i guess the pictures got circulated around the net and the Edmonton Eskimos caught wind of it and tracked me down. I'm now the posterboy for the 2010 ad campaign lol! I'm inside of buses, on a few buses, was in the Edmonton Sun about 20 times! also I was on commercials but the best is the giant billboards all over the city! about 20 to 50 of em! Global News saw the billboards and called me and did a 5 minute story on me lol! Anyways I'm not trying to gloat just thought I would share my story with you guys. Cheers! News story in video archive on may 21! http://www.globaltvedmonton.com/Eskimo+suit+armour/3048773/story.html Edmonton Sun ads Inside of bus Ad

ok guys let me say that energy drinks are not the direction to go if you want coloured tabs.... it's cheaper and makes more sense to get them from beer. I can drink 6 beers in a night but only 1 energy drink. You can get really nice dark blue ones from corona light, you can get nice red ones from Stiegl, or Mountain Crest has them too now i think which is a cheap beer...... you get gold from strongbow in the irregular shape i used to make the logo, and regular shaped golds from guinness and stella which i used for the neck border... the regular shaped ones are a lot better but my girl drinks strongbow so i ended up with those..... also theyre the same shape as the green ones which i get from Heineken...... Heineken - Green Srongbow - Gold Stiegl/Mountain Crest - Red Corona Light - Blue walk around the liqour store and you'll see all dif kinds.... a smarter option i think would be to spray paint them and experiment with aluminum metallic paints..... a lot cheaper too.... i worked out the design for an oilers suit... sadly.... even when compressing the logo a fair amount it will still be way too big to make a reasonably sized suit.... so im gonna make the oilers suit out of plate metal...

Hey guys I finished my Edmonton Eskimo beer tab armour!!!

ohh that makes sense about the scratchy part thanks for clarifying that for me.... as for the drinking of all that beer, my girlfriend and roommate were a big help as well as one of her coworkers! she's been awesome and donated 2 ziploc bags of silver tabs!

thanks! I will for sure wear it to some games! and yes they are layered up.... i just thought it made sense as the coloured tabs have a thicker end up top... then i noticed from looking at other peopels pop tab stuff that they layer it down, so i dunno if i did something stupid or not but its working for me so far....

Hey guys here's an update on my Edmonton Eskimo Armour! A view from the back. And one from the front. Side view. Front. Buckles. (Keychains) This is how it looks with just a t-shirt, but the shirt i had on has some designs that screw up the image on the back. The buckles aren't secured fully I just have them attached with only one ring for now because I am playing around with the spacing a little bit. Also i ran out of silver tabs so I can not add anymore to the shoulder pads for now. I am thinking that I should be able to turn them into sleeves eventually. Overall I'm quite happy with the fit of the shirt. The bottom buckle is more "infused" with the armour for lack of a better way of describing it but the picture only shows the top 4 buckles. Next thing I need to make is the shorts! which will look like the sleeves and be secured to a belt. Will post pics up soon when i do some more work.

Hi I am interested in using some japanese 4-1 for a costume i'm making, i am looking for something that will look really nice but not be too difficult for an inexperienced person to make. I made a thread similar to this before but I can't seem to find it so sorry. I was thinking 14 gauge 3/8" in bright aluminum and then 16 gauge 1/4" or i'm not sure wut else. also i would probably be interested in using punched rings if that was possible to speed things up. If anyone has any opinions, ideas or experiences making japanese 4-1 and what will look really nice for a costume i would really appreciate the input. Thanks.