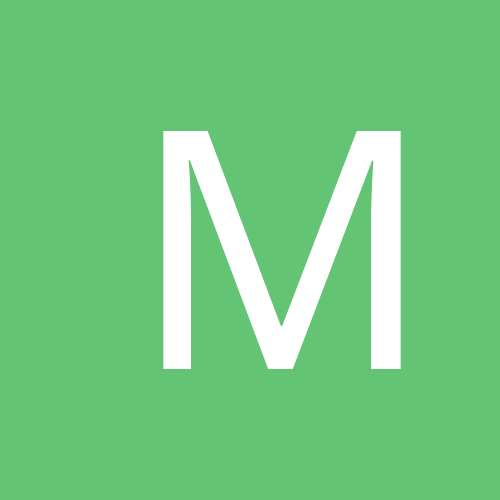 Content Count

3

Joined

Last visited
Everything posted by Metal Mama
Lol.... Ok I'm back... I followed your link for the blades and read about the arbors as well... Should I maybe get one of these too...???

Thank~you both for your input... Since I posted ive had my flex shaft fixed... took my JR rig with me as the place that i purchased from in Detroit fixed my flex shaft...he went over some tips with me... All of which I was already doing... I really wanted him to actually show me he could make jump rings with this contraption but apparently he was too busy :/ (NOT) lol... The next day while looking online for trouble shooting I ended up live chatting with a fellow from Otto Frei... Although I informed him I didn't purchase my JR rig their he was ever so helpful... Set me up with a phone call with his tech...before I had a chance to speak with him I finally heard from Pepe Tools...couldn't really figure out what the issue was but he suggested maybe a faulty arbor as i expalined to him the blade seems wobbly even though the screw was nice and tight ... he wanted to to get an entire new arbor... Next day the tech from Otto Frei called me personally... After describing my issue with him... We concluded my arbor was not tightening the blade down enough causing the blade to wabble hence hitting the sides of the slit causing the blade to shatter.... He had me add a tiny washer under the screw which was too long... This lifts the screw up slightly and guess what... Blade was nice and tight.... Go figure... I am all out of the smaller blade so was only able to try the larger one and idk the blade ain't shattering but the coil is shooting out as soon as the blade hits it... I don't bother trying again... Going to wait until I have a smaller blade...I can tell u this... For a 200$ rig that took months to design it sure was released with some major design flaws... First the handpiece cover inside diam was to small so I had to wait for a new one... Went through 5 blades only to discover the screw for the arbor was too long so the blade wasn't tight enough... Also found out some of the covers with the slit that holds the coils down were too thick and many people were sent new covers or the slit was too short and had to be replaced as well... Mine may also have this issue... I also highly recommend before you tighten the handpiece cover on put the cover with the slit over the blade to ensure the blade is centered... Don't rely on the guide line... Recheck this each time u cut a new coil... It's easy as the cover is off anyway and I was finding it moves ever so slightly every few coils...i also find if your cutting a shorter coil add a little piece of coil at the end of the coil holder so when u screw down the cover it is even all the way across... not down on a slant.... when I get my new stock of blades ill let y'all know how I make out...and in closing for this comment... I'm in Canada and due to shipping costs have never ordered from Otto Frei.... Yet they went above and beyond to help me to resolve my problem... Outstanding customer service in my book... And now that I have a USA shipping addy... Hehe I've got a new Fretz Hammer and some new blades coming my way... Ill def check out your shop for future blades... Thanks so much

Hello, I have the pepe jumpring maker 2....aside from the original hand piece cover that was too small...another was sent to replace I was having issue with the blades shattering...this was after a few semi successful attempts at cutting...I watched the video over and over 20x lol...then a second blade shattered....the second blade shattering caused my brand new foredom flex shaft coil to twist up inside the hose....I sent pepe a message politely asking what "I" can be doing wrong to cause the blades to shatter like this...I explained what happen...the reply was we don't deal with foredom products you'll have to contact them....then I sent a reply back that all I was asking was what can "I" be doing to cause the blades to shatter...just so I know to correct as to not keep shattering 20$ blades...no reply...sent an email..no reply...figuring maybe they get hundreds a day and may have missed it...sent another .....no reply....anyways I got my flex shaft back yesterday....before I begin can anyone maybe help me to figure out what I may be doing wrong....I was attempting to cut 16G dead soft copper wire....I followed the video to a T...please any tips would be great...I read here that u need to tighten the blade ever so often...that would be helpful to add onto the video....thanks so much...