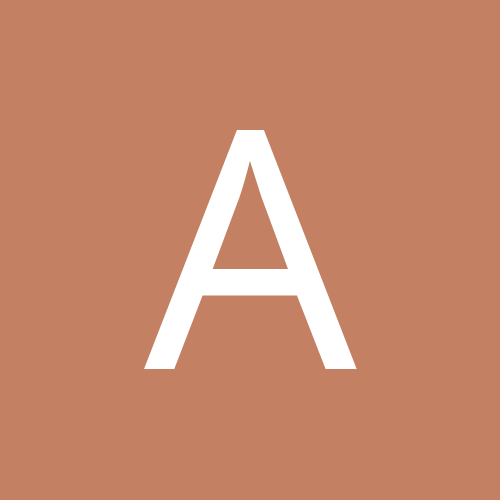 Content Count

328

Joined

Last visited

Days Won

3
Profile Information
Gender
Location
Interests
Occupation
MAILLEbyDave

reacted to a post in a topic:

Square wire rings AR

Randalllovele

reacted to a post in a topic:

Finished strips of stainless steel 16g 5/16" chainmaille

I have 4 patches of finished chainmaille made from TRL machine cut stainless steel 16g 5/16" (SS16516) to go. There are 3 that are 15 x 200 rings (9000 rings) and 1 that is 15 x 100 (1,500 rings). All the rings were cleaned and tumbled before assembly. If you are wanting to make a hauberk like the one shown on www.bladeturner.com, this is a quick boost as it more than half the rings that you will need to finish. Price is $18US per 1,000 plus shipping.

Alright no problem. I do have a supply of 10x10 diamond shaped sheets that are made from nickel plated steel scales. They are identical to the original TRL large scales. Some are made with split rings, otherwise 16g 5/16" stainless steel. Many loose ones as well. How many scales do you think your project will require?

How about you sending me an email. You can reach me at scaleman@mts.net and we can go on from there.

Arctic TRN replied to cdburner5911's topic in Discussion

I tried powder scales with limited success. Instead contracted a local professional powder coater to do the job for me. They are awesome. This was several years ago. I had them coat virtually all the common TRL scales. The real key is prep and even coating of powder. I had some candy apple red and purple done on stainless clad aluminium and they are simply stunning.

Send me a PM. Can't message you.

Yes, that is exactly what it is. Just on one surface though.

maldar

reacted to a post in a topic:

large scales combined with E4in1

Thanks Rob. Perfect example.

It is actually very easy. Use the same size rings as you use for the scales. If you look at the weave pattern you can see it is actually Euro 4.1 with a missing ring (the pattern is really Japanese 4.1). Think of the scale as a ring. The sample patch in the previous post is a good example. If you could see the reverse side (*hint*) it would be very obvious how to proceed. Weaving the attached e4.1 at 90 degrees can be done but the results are not good. The resulting piece does not hang well. You can also easily attached Japanese 4.1 and 6.1 using the same sized rings joined with smaller rings.

These were for trade or sale and are gone. Please feel free to remove this post. I am unable to.

Arctic TRN replied to tbdia1's topic in Discussion

Make it with small black plastic scales with stainless steel rings. I have several large pathces and it looks very cool. Not ridiculous. PM me.

Actually I think I have noticed this variation come to light on a inlay that I used 16g 5/16" rings using the marvelous bright anodizing rings. In the bright dip anodizing process, is the wire coiled? Or is it coiled after the anodizing? If it was coiled after, there would be no ID variation. The AR would still vary though.

I have a large quantity of the old TRL discontinued stainless steel clad aluminium scales that I would like to get rid of. Many loose ones and a lot assembled into 10x10 diamond shaped patches using 16g 5/16" stainless steel rings. There is more than enough to make 1 or 2 full vests. I am only wanting the cost of supplies and shipping. PM me for details.

Do you have an ETA for bulk SS18316?