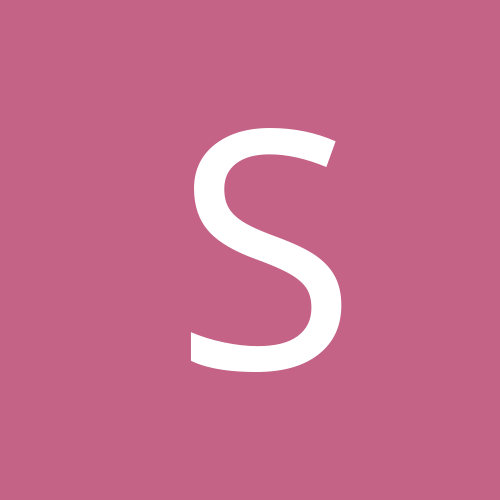 Content Count

21

Joined

Last visited
About Shadows
Rank

Newbie


Birthday

03/12/1980
Xiztance - hi, I'm in Brisbane but checking out markets anywhere in SE Qld within reasonable driving distance. Its good to hear your sales are growing slowly. My feeling on competing with resellers is that you're not selling the same thing and your customer isn't the same person... however, some markets people come to for the resellers - not for the handmade. At the first location I tried, on my first day, I was next to a vendor with cheap (and cheap looking) imported, mass-produced jewellery which he was selling at a rate of about $5 per the handful. The people buying from him would never buy from me - he did booming business and I made no sales... I think the only answer, at least for me, is find hand-made markets so I don't have to try to sell to that type of customer but rather to the customer that comes for hand made goods. I've never been to the blue mountains area but assume maybe there aren't many options for markets in that area? If this is the case you probably have both types of people coming to your markets - the ones for the resellers, and the ones looking for hand-crafted? I hope things continue to pick up for you - its great to meet another Aussie here too! Jax25 - If I work out the secret formula I'll let you know! Best of luck with your search.

Its dawned on me that customer service and sales skills are two different things - the first one I have learnt a bit of over the years, but the second one is pretty new to me. I started looking on Amazon for books that teach sales skills - just solid techniques that work - nothing gimmicky. I stumbled upon Frank Bettger's "How I raised myself from failure to success in selling" and it has a lot of really good customer reviews. Has anyone here read it and if so, would you recommend it to a newbie in sales trying to sell at markets and hoping to do some wholesale soon? Are there any other books anyone can recommend to just learn the basics of the psychology of selling?

I really appreciate that this thread is still going and that people are so willing to give of their advice. I have been visiting different market locations over the past few weekends and its been a real eye opener. In the past I would only pay attention to the crowd numbers at any given markets not to the number of sales happening. I have now noticed that even at the major markets in my city not many sales are happening at the jewellery stalls (and that there may be far too many jewellery stalls for everyone to make enough sales to cover stall fees). I found one really classy hand-made only market in my city which was small and not the most bustling - I saw a few sales and I think a lot of business cards were handed out. I'm starting to think one of the major benefits of doing markets is the follow-up enquiries/sales - not so much the on the spot sales. I started to think hard about who comes to the markets intending to buy and think the biggest single category that does would be tourists looking for keepsakes. I've now started looking at some tourist locations up and down the coast. I'm still looking for the right place for me but think this is the best chance I have to sell enough until economic certainty and confidence picks up. I'm also thinking of trying to add maybe some pendants or something of native animals, major landmarks or other things that might appeal to a tourist... I would do my own style but not sure if its too cheesey anyway... I've really noticed that the gimmicky and touristy items are the ones selling the best at the vast majority of locations - even in the city. Derailed - thanks for the pointers on getting the customer speaking. I love your idea of offering a free sample. Also, on the self-printed business cards - do you use the perforated cardstock or just card that you cut with scissors. I considered printing my own but didn't like the idea of the jagged edges of the perforated stock and wasn't sure how I could cut cards to uniform size otherwise. Griffen de Stockport - When I first read about how you'd nudge the person towards the sale I felt like it'd be really pushy.... but then I stopped and thought about it - sometimes people just want to be guided and if you don't guide them they might feel uncomfortable and leave. I know I've walked out of shops where the sales people made me feel uncomfortable. Thanks for this moment of enlightenment. WinterWind - thanks for your reply - I do feel like you understand a fair bit about my personality. Point number one is a good one - I'm a painfully honest person so I do have to be careful not to say the whole bit when I open my mouth - need to think carefully... but what you've said makes a whole lot of sense and I'll try keeping it in mind next time I'm selling. Point number two is a difficult one for me - I'm a woeful actor and have a tendency to match the energy of the person in front of me... if they are being non-committal and avoiding eye contact I will tend to respond with the same awkward distance. I have been taking a friend who is much more outgoing than me and I'm trying to learn from him as he has a real way with people. At the moment its a bit awkward for us both as he is still trying to get up to speed on the technical/jewellery side of things and I'm still trying to get up to speed on the social/sales side of things. I'm sure we'll both get better at it all in time... for people like me it just takes a bit longer and I may never have the flare of a natural salesperson but I'm sure I'll get better at it.

First things first - I have been looking and found that you can get pewter wire here: http://www.contenti.com/products/metals/235-806.html - sorry Brian, they don't go down to 18g. Also, don't really think the price is so much "fair" as was one of your stipulations - not for me anyway as I'm overseas and can get casting grain locally considerably cheaper by the gram and without the huge postage costs. I've been looking into pewter a fair bit and it seems you can melt it on your stove top (in a dedicated pan or ladle) and pour onto just about anything as a mould. For the pendant I might just work with this and pour a sheet then hammer to desired thickness. Also, it should be easy to pour an ingot and roll through a wire mill then draw down with a draw plate - I only have the rolling mill missing... But, if I got right into the whole pewter work thing its a direction I'd look at for the future - not just with pewter but with any metal I figure you're at an advantage if you can reclaim and re-use your scrap. I should mention, I'm chomping at the bit to do some forging/raising work and pewter sounds like a good and affordable metal to work in - I don't have all the stakes and what not so its a while off yet. I came up with this one-off jewellery project that would give me a chance to sample the metal... so... my motives aren't straight down the line about maille..... Losthelm - I'm definately talking about lead-free pewter. FerrousKnight - the answer to your "why?" is to have matching metal for the chain and pendant. And... now I'm thinking... maybe pewter links would need to be soldered... which I could do - only this once I think.... Maybe I should try a foxtail chain...

I haven't been able to find any info about this so far and I'm aware it might just be a stupid question... Is it suitable to use heavy guage pewter for chain maille? In particular I'm thinking of 2mm pewter wire of either byzantine or full persian weave. I'm aware it is a soft metal but just not sure how soft as I've never worked with it. I have an idea for a one-off piece I'd like to make including a hand-made pendant. I just want to check if pewter would be stiff enough at 2mm in thickness or whether I should look at working in another type of metal. I think pewter could be the perfect metal for the pendant but want to use matching metal for the pendant and chain.

I don't think anyone here should really concern themselves with that. He is painting a picture of himself as being very unprofessional and potential customers will see this. He is shooting himself in the foot with that blog and it really doesn't affect anyone else.

Thanks Griffin de Stockport. I'm still learning my way through the sales side of things. Are you able to give me an example of how you'd find out a person's reason for not buying. For example, if someone picked up a finger ring, looked it over, tried on all the sizes, found a good fit and was standing there staring at it on their finger - what would your next step be? I've got some professionally printed business cards and keep them at the front of my table but hadn't tried handing them out actively. I've had some odd behaviour over business cards too - people who will pick one up, stare at it as though memorising the contact details and then give it back insisting they don't "need" it. That one really stumped me as no one is asking them to part with money to have a business card. I do have a website but really its just a page holder at the moment with a few images and a "coming soon" message - very unprofessional I know. I'm working on the real website though - should have it up by the time I am next at the markets.

Its very good to read that others have done some canvassing. I have some shops in mind and wanted to approach them but wasn't sure if it was acceptable. It seems like everyone, aside from Rosethorn with the pieces in the goth stores, are leaving their work on a consignment basis? I was really hoping to wholesale my jewellery and I thought to get started I could have some arrangement where the store could trial consignment for 6 months and then choose to either purchase pieces or give them back. I'm not sure if I'm "getting" it but it seems most people's pricing formula is Retail=2 x wholesale and in consignment stores the store takes 50% of the sale. So either way, the artist gets 50% of RRP in their pocket but if they can sell wholesale they're not risking pieces not selling. I have tried approaching some gallery stores but they've all told me they aren't taking on new stock at the moment - might have some better luck approaching them right after Christmas after they've moved some stock. These are the type of stores I would be comfortable to leave items with on consignment (with a contract) because I know this is their business and they have systems in place to track sales etc. However, I'm more keen to try selling in places like tattoo stores where their main business is tattooing and they are probably going to have trouble keeping track of who sold what and where the money went. I'd rather sell wholesale to these kind of stores. Is that completely unrealistic? Hmmm... and a slightly related question - would anyone who is selling wholesale mind sharing how they came to have wholesale arrangements? Ie. were you approached by a store, did you approach a store, did you have a booth at a trade show?

Sorry - it seems I've become a serial poster in this section. I'm in business frame of mind and trying to do some planning for how I will make income. Do any of the jewellery makers here ever go cold-canvassing taking stock (or samples) from store to store to try to either sell it wholesale or get it in the store on consignment?

This is a wonderful forum with people being so helpful and supportive. I'm amazed to get so many replies to my post and it gives me so much to think about. Svarney - thanks for the advice on sizing. Also, I know you're right about people not reading signs - already had plenty of experience with this. I have almost decided to remove all signs actually because I was thinking it would be a good way to engage people to have them ask about materials etc; so I see your point that telling customers about sizing would be a good way to engage them. Dunedon - Yes, I think you're right at looking for areas where people have more money to spend. I've been looking for the themed events but there doesn't seem to be many of them here in Australia... but I'll start asking other vendors at the markets - it might all be inside information. Derailed - Thank you for this break down. I can see how thinking in this more orderly/structured manner could help... once I find out where all the different events are held. I think my stock is a very small range at the moment too and have been thinking about expanding it so given what I've read here I now think I'll try to find out where I'll likely be selling before I decide what else to make. Legba3 - I did some chain mailleing in front of customers last weekend. I think it did help people to understand how the items were made - didn't help with sales at that particular venue but I think it will help at more up-market ones. Lady Belladonna - I think you are right that the availability of commercial products were damaging my chances - I think mainly because that's what people came to the markets for. I haven't been able to find any markets that only allow hand-crafting vendors in but some do say they give priority to hand-crafted goods so these are the ones I'm checking out this coming weekend. Fingers crossed I'll find one that is classy. LizPf - This sounds like sound advice. I also come from an artists background but I guess my foray into mailleing is about trying to find a viable way to work and make money. I'm still definately trying to find the type of people that will not question the price and compare it to mass-manufactured goods.

I've been hunting down info online about pricing jewellery as I've been having a struggle with my own pricing. There's a few questions I haven't found answers to and they are stumping me a bit with my own calculations. I would love some help with this! Okay, here they are: 1) Do you calculate your wage based on the hours you worked on a particular piece or based on accumulated hours. For example, if you spend 1 hour on admin, ordering materials, preparing materials, photographing, website, correspondence etc for every 1 hour you spend making a piece and you want to pay yourself $10 an hour wages - would you charge $20 an hour into the price of the piece? If not, how do you pay yourself for time spent not making jewellery? 2) Based on the above question - if you charge overheads by the hour - do you factor in 2 x overheads to each piece of jewellery to cover the overhead costs that still exist while you're doing work other than making jewellery? 3) There are formulas to help you work out a wholesale price and a retail price. I would guess this means - wholesale - what you charge to businesses who order from you in bulk and pay upfront. Retail - the final price on a piece that is displayed in a store on consignment (and you will probably get 50%-70% of this in your pocket). But, what about selling at a market stall - people buying direct from the artist would expect a better price than in a retail store. Is there an adjustment for selling at a market stall? (Hope these questions are clear - having a bit of trouble framing them). A big thank you in advance for any light you can shed on these questions.

Thank you twilight banana, movak, heckle & desertdreamer for your replies since my last visit. I'm starting to form a picture of what works although I can definately see it comes down to personal preference. I was up for a lot of last night looking at the various pliers sold on chainmaille sites, looking at reviews, looking through catalogues for local suppliers etc. I narrowed down my priorities to - box joint, comfortable handles (more comfy than just tool-dipped) and flat nose. After a while of looking at flat nose and wondering if a lot of them are too thin at the nose end I decided maybe I should look at bent nose instead. I see two benefits in bent-nose - adding something new to my collection of pliers as I don't have any of these yet and knowing that for the larger rings I won't be working on the tip which is the most vulnerable part for warping. I liked the looks of the handles on the knipex electronics pliers but had trouble finding somewhere I could get the ones with a bent nose. Finally I stumbled on wubbers pliers and I think they are the ones. I'm a bit worried that the handgrips will break down after a while but they look like the handles are such that you could creep up towards the jaw (which is how I tend to work) for lighter guage but move to the back of the handles for better leverage on heavier guage. Also, I must admit I do like the idea of padded handles to give some relief to my hands. So... I searched through this forum and things mentioned about wubbers were: the handles start to smell when you work with them & handles are too long to work close to the jaws - I think by the same person. I guess this means not many in the mailleing community are using them. Would appreciate some feedback if anyone is using them. Whilst I think the leverage of the handles could be good I also worry that they might feel too big in my hands. I like the price point of wubbers too. I know you get what you pay for and expect to be working with these pliers a lot so I'd rather not go to the rock bottom end of price. At the same time the pliers are going to get some rough treatment so pointless forking out for something high end like Lindstroms (which I believe are too delicate to hold up for stainless steel anyway). Sorry - kinda thinking out loud (or typing that way).... I really want to make a decision very soon as I can't find anything suitable locally and most likely have to order from overseas but I want to start working ASAP. Desertdreamer - I looked at blue moon beads for the pliers you mentioned. I could only see them in chain nose and round nose. The handle shape looks a bit long for me I think mainly because the widest part is so far to the back. The lindstroms (non ergonomic) actually feel like a perfect fit in my hand so I'd say my hands are smaller than yours.

Thank you for your replies Bernice and Brian. Bernice - I have small hands too so its good to have the obvious spelt out to me - small pliers for small hands because it didn't really occur to me. Thanks for pointing out the dangers of needle-nose - I suppose they will be a lot more slipperly on stainless than on what I've been doing so far. Brian - do you use the bent nose with the nose pointing away from the ring? I was just off with every pair of pliers I own in front of me fiddling with different rings including stainless steel. I dug out a pair of german box joint pliers with ergonomic handles that I stopped using because the curve of the handle concentrated pressure in an uncomfortable position on my hand. I remember comparing these to my friend's Lindstrom pliers (the ones with the squarish white handles) and the lindstroms were a much nicer fit as the straighter line spread the pressure across the whole length of my hand. I suppose its different strokes for different folks but wondering if others find ergonomic handles uncomfortable. I have been wondering if I just have a weird grip on my pliers. I think its important to think about these things now as I really want comfy pliers to use with something so resistant as stainless steel. Also, has anyone come across pliers with similar grips to the white lindstroms that are less delicate at the business end?

You might have seen my other thread about my lack of success selling at a market stall with mainly BA, AA, brass & copper jewellery (with some sterling silver earrings). The suggestions were made to consider adding both silver and stainless steel. Much thinking later I've decided both are worth the risk. I have silver sorted as I've already worked with it. I managed to get my hands on some 18g and 20g stainless steel rings this weekend. Gosh are they hard work compared to all that BA I've been working with! I think my jewellers pliers are too small/weak/soft for this job. I have been using 5" pliers - 1 flat nose and 1 needle nose for bigger rings. Today using them on the stainless steel I had to be really careful not to gouge the edges of the pliers (think I did make some small dents). I then rummaged through the garage and found some 7" linesman pliers and 7" needle-nose. I was surprised that these were harder to use than the 5" jewellers pliers. The linesmans held strongly but the needle nose kept just sliding off the rings. Overall it felt very awkward - big handles, heavy pliers - seemed about as precise as trying to do surgery with the scalpel attached to the end of a yardstick. So, long story short - I think I need to get a pair of dedicated pliers for stainless steel - probably around 5". I was thinking maybe mini-linesmans and 5" needlenose. I'm undecided about teeth or no teeth. The teeth on the linesmans held nicely but the teeth on the 7" needlenose just stopped me from getting a grip on any significant surface area. I was also thinking of getting just two needlenose as I find this is the best solution for tight weaves (I have 2 4" needlenose for light guage BA and they are brilliant for tight weaves). So, if you don't mind and you are making jewellery, please tell me what plier combinations you use. Especially what you would use for say full persian and byzantine in 18g stainless steel. (These are weaves I'll probably do a lot of). Thank you!

Firstly, before I say anything else, I have to say thank you again for all the replies since my last post. It certainly makes things a bit less mysterious to hear from those with more experience than myself. I went to the same markets again yesterday and again didn't sell anything. Again there was a lot of interest in my work but no interest in buying. There's been a LOT of cases where families are walking through and one member will stop to look and the rest keep walking then the one who stopped at my table runs off to catch up. Interest has varied and I've had young children 8+ stop - girls look at the jewellery, boys look at the key rings, and then also men and women of all ages up to the rather elderley. Yesterday I was working on a bracelet whilst my friend watched the table and spoke to people. I found out my periphery vision isn't as good as I thought when I'm working but my friend reports when couples came to the table the men watched me work whilst the women tried on the jewellery. I wanted to ask people why they would look for so long, pick something out and then elect not to buy but my friend who was with me said this is confrontational and rude. I didn't want to upset anyone especially as there's a possiblity they would try to find my stall again at a later date. At the end of the day I talked to some other vendors who confirmed that its a really, really slow time for everyone. Of the people I talked to I was the only one who hadn't sold anything at all this week or last week. The people I talked to weren't selling anything handmade - mostly imported goods sold below the price you could get them in a shop. I decided that this just isn't the right place for me to sell. I have decided that the risk that comes with the higher stall fees at the more centralised and bigger markets might be worth it. Next weekend I'm going to do the rounds checking out the various locations and then will apply to those on my shortlist. I think I now need to add more silver items to my stock as there will probably be some people with plenty of money who come through the other locations. My only reservation is that I can't afford to have a small, medium, and large version of every design in silver - not at the moment, its more outlay than I can afford. I'm thinking of making everything in medium so its a fit for most people then offer to resize or do commissioned pieces. Does anyone have any advice on how to go with this? I'm also thinking about repricing for the new location. I have been using a formula of Price = 2 x Materials + accumulated labour + overheads. Its all a bit arbitrary though. Accumulated labour is where I know I spend time on admin, preparation, selling etc and I need to price that into the labour cost of the piece. I've worked out I spend about half my time making and about half my time doing other business related tasks. I wanted to get $20 an hour but prices were through the roof with accumulated labour at $40 an hour. So, I've decided on a base wage rate of $10 which translates to $20 accumulated labour. I hope over time I can give myself a pay rise. Also, I hope the accumulated labour cost will go down as I've had to spend a lot of extra time on admin to set up the business structure etc. (This is all Aussie dollars btw). As for overheads its hard to determine as I don't have a years worth of data of total overheads or a years worth of data on how many pieces I can sell in a year. Instead I've gone with very arbitrary rates on a sliding scale based on the size of the piece $1 for key rings through to $6 for necklaces. I think my whole pricing procedure is really messy... I'm charging 2 x materials to help me expand my business (so I can make 2 new pieces for every 1 I sell) but on pieces sitting side by side made out of aluminium and silver this might look like unfair pricing - some would say I'm overpricing the silver and gouging the customer. I've read a lot about pricing formulas and everyone seems to have their own that they prefer. I'm wondering now if I should just do material costs plus labour multiplied by a percentage mark up - the percentage markup to cover overheads and materials for additional pieces. I think the prices need to translate to something the customer sees sense in. I think this whole pricing thing will play a big part in my success, or lack of it, in selling. I've written heaps more than I meant to so thank you if you're still with me. I just also wanted to make a specific reply to a post: Kapplow - I understand what you're saying about income not deciding desire for jewellery and would have agreed with you a couple of years ago. Since my financial situation has changed though I understand the hardship that many are going through. I live in an area that has traditionally had a high crime rate and low housing costs but even here rent has gone up very significantly. Its very much a working class area and most here have not received a payrise at all recently, or if they have its been nowhere near close to the increase in the cost of living. Petrol and grocery prices have gone up significantly in the last couple of years. I know there are a lot of people in this area who are living by the seat of their pants week to week. For a lot of us there does come a time when we can look at and dream about a desirable item but just can't justify buying it.