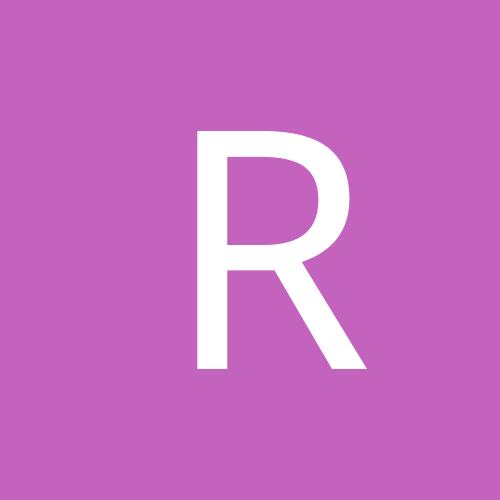 Content Count

32

Joined

Last visited
About rdgdesigns
Rank

Apprentice


Birthday

07/23/1957
Contact Methods
Website URL

http://www.rdgdesigns.etsy.com
Profile Information
Location
Occupation
The year you started making chainmail
rdgdesigns replied to Danielle's topic in Discussion

I love it all but if price isn't an issue, sterling and gold, but I really love the anodized niobium!!!

Why would you need to do alot of rings? is it costly to run?

So are you saying that there are limitations with the one TRL sells? See, this is what I want to know. Thanks

As he said in the article, " If you don't know what I'm talking about, don't build your own." and I haven't a clue what he is talking about!!!!! Electricity is VOODOO to me, so I don't think I will be building my own! Thanks for the great link though. Jane

I am handwinding and noticed that when I did a larger diameter (5mm) coil it wasn't as bad. Must be the stress of the coiling that changes the anodizing I guess. Do you find that anodizing on your own is worth the trouble? I am thinking of getting the anodizer from TRL because I want to anodize AFTER i cut. I just am worried if I'm smart enough to do it!

I was just wondering if anyone is anodizing their own rings and if they like it better or not. Second question: In winding some anodized niobium I notice that the color changes. In particular the color was yellow and when I was winding 1/4 inch rings the color would go grey then back to yellow. Any idea why and any way to get the color back? Thanks for any input you can give. Jane

This is SO true and wonderful advice!!!!

rdgdesigns replied to Narrina's topic in Discussion

What beautiful work!!! I know what you mean about wanting to learn it all!! I have been trying to work in some of my glass into my chainmaille but it is just so pretty without it that it makes it hard!! I am a self taught (or book taught I should say) and I am soooooo hooked!!! Love your work and can't wait to see more!

Here's some more I listed today. The first one is a 18g anodized niobium with crystals and some of my handmade beads. It is 18 inches long and I have it listed for $75.00 The next one is just a gold filled necklace with more of my beads. It is 19 inches as well. I have this listed at $55.00 so what do you think? Am I priced too high? Thanks for all your help!!!

Thank you Narrina, I changed the price on one so we'll see what happens. I know what the perceived value should be, but unfortunately everything is only worth what someone will pay for it, right;)

rdgdesigns replied to CruxCrusader's topic in Discussion

I'm not a geek (at least I don't think I am...) and I really like these. I like the 2 nd pendant better than the cuff, but I can see that being a good seller! I would love to see more!! Very cool stuff!!!

I am new to chainmaille but started it to incorporate it with my glass. I am listing it on my Etsy page and I have a retail store which I am selling them in. Although no one in the store who sees it understands what it is. When I tell them I have handmade each one they look at me like I am lying!!! Anyway, this is an 18 inch cobalt blue niobium anodized necklace that I used 1/4 inch rings on this is a japanese lace weave with argentium silver and blue anodized niobium rings sized 1/4 inch and 1/8 inch. I have it listed at $55.00 this is a gold flat boxchain weave made out of 14K gold filled rings sized at 1/4 inch that is priced at $45.00 and lastly this is green anodized niobium and argentium silver that is priced at 45.00 as well so how far off am I in pricing? Not to what it costs, but to what they are actually selling for? thanks

rdgdesigns replied to Ridley's topic in Discussion

W O W!!! How much does that weigh? Amazing work!!

rdgdesigns replied to CruxCrusader's topic in Discussion

WOW you've been busy!! Great stuff!!

rdgdesigns replied to Xynyth's topic in Discussion

Love the earrings!!! I am assuming you can get the scales at TRL? I may have to get some to play with! As far as your pictures go, I am no expert by far, but the pictures look pretty good, but what kind of light are you using? That will be the most important thing.