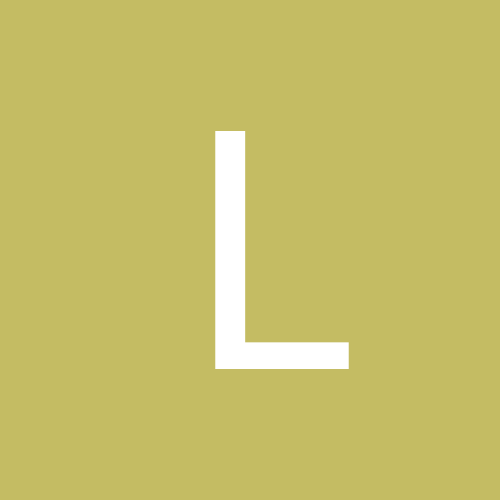 Content Count

17

Joined

Last visited
mimic

reacted to a post in a topic:

Got my rings and OH GOD MY HANDS!

Good pliers will help with hand pain. I use lindstrom and wubbers and i make jewelry. Depending on what u r doing u may heavier ones. But do get the best quality u can afford. Have fun. U r now an addict!!'

yes, thanks. the first thing i did when i started this odyssey of bur removal was to put on a new blade. thanks for the reminder.

well, thanks to movak, my rings are now getting very close to "bur - less". incredible - i slowed my flexshaft WAY down - that's the only thing i did different from what i had been doing. i actually cut as slowly as possible; the rings are much smoother. i'm hoping that, with some tumbling, they will be extremely smooth so that i can begin to maille directly out of the saw. what a concept! thanks so much to everyone who responded, but especially to movak who stuck with it. i can't thank you enough. maille on. Laura

note to chainmailbill: the rings in the sock, in the dryer did not remove my burs, as suspected. i do think i have a cutting issue, but thank you for your reply.

model SR & it says on the housing that it maxes at 18000; whoa, nellie - way fast. i'll slow 'er down & see what happens. thank you. i'll let you know what happens. Laura

i'm using a foredom flexshaft & lots of lube - cut bur, to be exact. what oil do you recommend for lube; i can change that, if necessary. i'll slow down & see what happens - i don't know how i would "slow down to 196 rpm", but i can easily slow down the saw & the cutting. thanks again. L

i'll try to take a picture tomorrow but the burs are on the sides & top & bottom of the rings. i'm using the jumpring system with my flexshaft & am cutting as per ray grossman's instruction: full speed (don't know the rpm) & using the ray grossman blades, specifically for this purpose. his instructions say to press down as i cut & move the blade "QUICKLY" thru the coil. i don't have any way of knowing if i'm cutting TOO quickly; "quickly" is relative, i guess. the bur can't be removed by any means other than hand filing, if that gives you an idea of size/thickness of them. thanks for the help. Laura

well, that's easy to try so i will do so. none of the other methods have worked - my burs seem to be especially stubborn. i have pretty much given up on getting rid of them - i'll go back to filing by hand, one ring at a time - bummer. thanks for the advice - i'll let you know if it works.

excellent - thanks so much. so, you use stainless steel shot in the tumbler & that removes your burs? ceramic is not necessary, is that what you are saying? thank you!! laura

thanks angie. i have had burs even with a new, expensive blade but i will absolutely try again. i'm thinking i'm doing something wrong since no one else seems to be having this problem. i would LOVE to have rings i could use straight from the mandrell. i have also been in touch with ray grossman re: my technique for cutting rings, fyi. thanks so much for trying to help me - i'm desperate (can you tell??) laura

ok, i just noticed that, at the link i gave, i have to purchase 50 lbs of ceramic media; this is not reasonable. how about this: http://www.riogrande.com/MemberArea/SearchPage.aspx?page=GRID&free_text|1275141318657=tumbling%20media i notice that i'm having to search hard for media - i would think this would be readily available if others need to use it. thanks.

the tumbler was less than 1/2 full -plenty of room for movement. the ceramic media did not fit through the ring with the wire through it but i don't care about the burs on the inside of the ring - only on the outside. i tumbled all night last night with little change to the burs on the outside of the rings - they are perhaps a bit smoother but not gone by any means. i'm willing to buy new media if needed but as i look online to do that, there are not only various sizes of media but also various grits & i don't know what grit to buy that will get the job done without harming the silver rings. i do burnish using the stainless steel shot. if it seems that i need to purchase different ceramic media, see the link below for shapes, sizes, grit - could you point me in the right direction, please. thanks so much - i really appreciate your help with this. http://www.kramerindustriesonline.com/tumbling-media/ceramic-media.htm

so sorry - i thought deburring had to do with making chainmaille. i guess i misread the directions. anyway, thanks for the help.

i tumbled today with the ceramic media for 5-6 hours. i had 4-5 inches of rings on a copper wire. the media i used in an effort to debur was "fine ceramic" - it's a cylinder shape; very small. the rings i used today were 4.5 mm. thanks for helping.