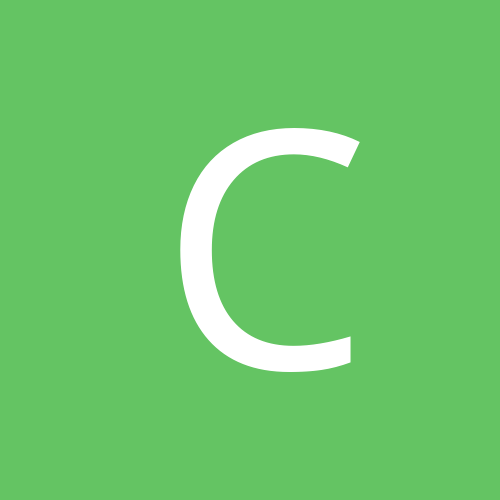 Content Count

32

Joined

Last visited

Days Won

1
About ChainmailleWorks
Rank

Apprentice


Birthday

06/23/1989
Contact Methods
Website URL

https://www.etsy.com/shop/ChainmailleWorks
Profile Information
Gender
Location
Interests

chainmaille, reading, writing, tabletop games, SCA
Giving this one last bump to anyone who might be interested. I have posted the Anodized Rings on my Etsy page for anyone interested: https://www.etsy.com/listing/202953280/anodized-aluminum?

Just giving this a bump. I have prices already in mind, but willing to negotiate if anyone is interested.

I am also selling ALL my Anodized Aluminum square wire rings. Red, Orange, Yellow, Green, Blue, Sky Blue, Black, Silver, Gold, Purple, and Ice.

I have some Blue Buddha Boutique Turquoise stretch rings. Never used a single one, so all 200 rings in each bag are there.

Next are the rubber rings. I have Red, Orange, Yellow, Green, Blue, Purple, Sky, Brown, and Mixed. I also have a special color that I will put in the next post.

Sorry there was not a recent update. I had some people contact me shortly after posting this expressing interest in the rings. Unfortunately, I have not heard from them in the last few weeks, so now I am going to go ahead with posting pictures for people to see what I am selling. I do have a price sheet on an Excel sheet that shows each item for it "individual" price plus a "bulk" price at the bottom that is a tad bit cheaper than the total combined price of the "individual" price. Just let me know what you are interested in. Contact me through a PM here OR at my Facebook: https://www.facebook.com/ChainmailleWorkings/ First pictures are of just you basic round Anodized Aluminum rings. I have Champagne, Sky Blue, Ice, Bronze, and Mixed.

Hi everyone, The old orange and old yellow rings have found their new home. However, I do have some more rings (in another thread) that will be up for sale soon. Thank you!

Hi Everyone! Would any of you be interested in buying a massive amount of ring stock that I am not using and would like to get out of my house? Not trying to compete with TRL. Rather just lower my stock and desiring only to get certain items when a request comes in for it. I am talking mostly about square wire AA rings and rubber rings. I am currently trying to gather them up into their own bags (since when I first got them I opened the original bags to pour into my craft containers) and get together pricing. There is a lot of items, and I am planning to price the items accordingly; but it could be worth someone's interest. I will be getting pictures soon so you can see what all I am talking about. If you have questions, please ask me. Thank you!

Kayle

reacted to a post in a topic:

Selling Old Rings

KrombopulosMichael

reacted to a gallery image:

Stretchy Inverted Bracelet

Sorry for the delay in reply. Holiday time in my house kept me busy. Yes, they are! I tried sending you a private message, but the system says you cannot use it. Here is my Facebook page to contact me: https://m.facebook.com/ChainmailleWorkings

If you want some old matte Anodized Aluminum colors, I am trying to sell what rings I have in the matte orange and matte yellow. http://www.theringlord.org/forum/index.php?/topic/15830-selling-old-rings/

Does anyone want these? I will send them in the little bags that are seen in the picture.

I have adjusted the price a little.

Hi! I have some of the old matte Orange and Yellow rings that have just been sitting around. I would like to sell them so I can make way for some new stock. Here is a picture of them. I am only asking $3 dollars for all these rings. The $3 is for shipping. So kind of free. Preferably someone in the US, but I can try to figure something out if it is beyond the US.

calisandra

reacted to a post in a topic:

Hot Pink vs. Dark Rose

Sorry for not replying back sooner. Thank you! I found them!

Really? I could not find them. Would you please link it to me?