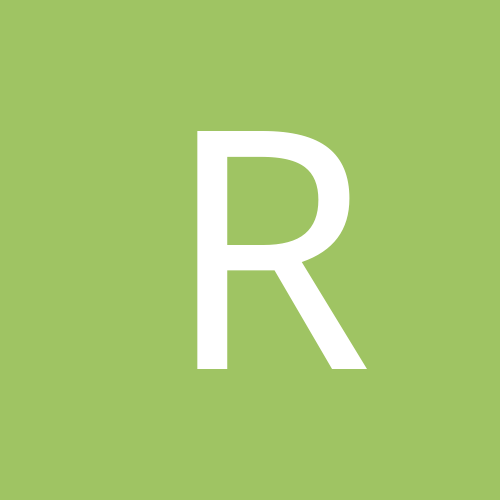 Content Count

8

Joined

Last visited
Thanks for the update on the SXAA2018. And I understand it could take a while before you guys can go matte mixes, this was more a suggestion for a future product, I think some mixed packs would go over well so everyone can sample some of the new matte colors. Thanks for your response!

Restock update for SXAA2018red? Also would you guys consider doing a "mixed" option for the new matte colors? I'm interested in buying some of the 1814 and 18316 matte rings but if I could get a sampler mixed bag, I'd be really happy.

Restock update for SXAA18316silver?

This was my cosplay I did for Anime Expo 2015, it's based on a character Latula Pyrope from a webcomic called "Homestuck", her title in the comic is "Knight of Mind" which I idenitfy with as well, so doing a chainmaille version seemed only natural. The shirt has the mind inlay in it and has green scale shoulders. I also made red scale bracers, but my big acomplishment is the scalemaille flower crown. I hadn't seen anyone do one before so it was a learning experience, but I was really happy with the results!

ETA on more of the Tronex wide nosed pliars KX-TR745?

Rosencrantz replied to Rosencrantz's topic in Discussion

Thanks so much for the responses! I didn't think about the scales being an overlay, but that makes a lot of sense and should be easier to do then I had feared. I think I will go with the Trevo Baker pattern design instead. I know I can pretty up the neckhole later, by making it larger then necessary then adding rings around to make it more circular, but not sure how to do the same for the armpits. Oh well, I can cross that bridge once I get to that point. Thanks again!

I'm working on a chainmaille shirt that is very much inspired by this one. I want to replicate the scale shoulder look on mine, preferably with small scales. Does anyone have any advise as to how to attach the scale sections to the shirt? As well as any general advise on how to know how big/what shape to make the scale section for the shoulder? The shirt is going to be 4-in-1 with 16 ga 5/16 rings, and worn only for costume not combat. I've been looking at the Scale Tutorial PDF by Danny Ace, and I'm not sure if the cupped form or the 45 degree technique would be better for me to use. This is one of two shirts I'm working on concurrently, the other is a more simple hauberk with a 45 degree shoulder based mainly on this tutorial. This is my first time making a shirt so this is really a learning project for me, both in construction and how to size the shirt to fit me (I'm pretty petite). I was planning on using the pattern here as a starting guide for the my scale-shoulder shirt, in terms of the body pieces/yoke specifically, but if this seems unwise please tell me. I am still rather new to this whole craft, and have only been working with chainmaille for a few months now, so elaboration and links to references would be greatly appreciated!