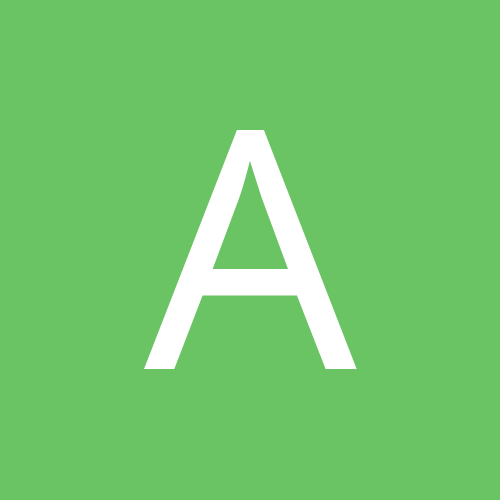 Content Count

14

Joined

Last visited

Days Won

2
About Aypen
Rank

Elven Smithy


Birthday

05/06/1989
Contact Methods
AIM
Website URL

https://www.etsy.com/shop/GingerMetalWorx
Profile Information
Gender
Location
Location
Interests

blacksmithing, swords, guitar.

The year you started making chainmail
ok :/ At least it will be back. thank you!

I swear a few weeks ago there were hundreds or thousands of ounces of the 12g 1/2" EPDM special rings. Now they are gone. Is this for real? I should have ordered a bunch when I had the chance.

I agree with you on the rust resistance.

Alright, I've already given my scales a good tumbling in SS shot/dawn and they did take a decent shine. The only difference is that it isn't quite as bright, it has more of a grey hue to it.

Aypen

reacted to a post in a topic:

So Uhhh me too. Or run-ins with other chainmaillers at shows and elsewhere.

Aypen

reacted to a post in a topic:

So Uhhh me too. Or run-ins with other chainmaillers at shows and elsewhere.

Aypen

reacted to a post in a topic:

Small scale quality concerns

The 12g may or may not work for what I need. I prefer the 14g but I could try the 12g. I am not sure how I would get the support for it. Either way I would probably get 1,000-2,000 rings. Glow in the dark scales will be awesome!!!

A year or two ago I bought some 14g 1/2" black EPDM rings on a special, is there any chance you still have any or that you will be getting them again? Also, I am interested in any news on GiTD rings.But isn't everyone?

Eduardo Barron

reacted to a post in a topic:

Small scale quality concerns

If you don't mind I would like to quote Jon's post from facebook so anyone who sees this can read his explanation of the issues and why what TRL did in the situation was the best option. If it is a problem feel free to remove this post.

Thank you for your comments, It gives me a little piece of mind to hear Jon's explanation of the tooling process and where the different issues arise. I trust that in the future the small scales will be more consistent. It is also very understandable that it would be far more reasonable to sell the scales with minor errors than to scrap them totally and charge more for the others to compensate for cost.

I recently put in an order for a number of supplies including 200 small black AA scales, 100 green, and 100 blue. My order shipped on 2/5/14. The blue and green scales seem to have had the issues with sharp edges around the punch hole fixed and they look quite nice. The black scales however seem to have gotten worse. I believe the black scales I received were made after the tooling was replaced (please correct me of I am wrong). The color looks much darker and richer than scales I've received in the past. This topic has a lot of discussion on these issues: http://www.theringlord.org/forum/index.php?/topic/12202-scale-concerns/ The edges of the black scales have burrs and sharp edges that are not attractive at all. One could easily cut themselves on some of these scales. About half of the 200 I ordered had noticeable issues. I have attached some photos of the black scales I received. I am becoming more and more hesitant to order more scales and I am experimenting with tumbling to take off the sharp edges. I just wish for better quality assurance and/or notices on the product page to notify customers of any issues. I use my scales for jewelry and I am worried to use them because they could scratch someone and it reflects on my quality of work. I understand that you are a growing company and have a lot going on, but please don't compromise quality for quantity. TRL has always been my go-to supplier and I'd hate to have that change.

I am reviving this old thread because I have noticed that the 410 scales I recently bought are not nearly as shiny as the stainless I bought a year or two ago. Now back to my original question, Did the alloy used actually change? I am more curious than anything else. Thanks.

Understandable, thank you for the information! It shouldn't be a problem then.

I just put in an order for several hundred small stainless steel scales and I noticed the alloy listed is 410 and will rust if left wet. Is this the same alloy that was used in the past? I use my scales in jewelry pieces and have not had trouble with rust thus far. If the alloy hasn't changed I won't be as worried. Thanks.

Zeroignite

reacted to a post in a topic:

Floor sweepings surprise

Positive, it came right out of the sealed plastic bag the sweepings came in. It looks like it was on top of a clear glass rod, perhaps a cute drink stirrer.

So I was going through some floor sweepings I bought a couple years ago and I came across something a little different. This little guy was just chilling out among all the dirty rings, I think he will sit on my desk from now on Anyone else ever get anything not chainmail related with their floor sweepings? On another note I am getting back into chainmail after a long absence.