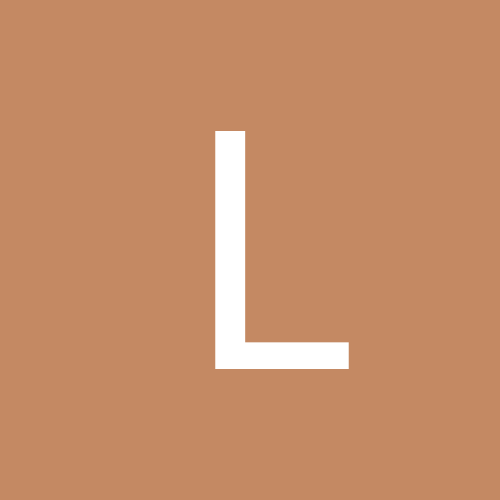 Content Count

942

Joined

Last visited

Days Won

3
About Leonardo
Rank

Senior Member


Birthday

11/13/1966
Profile Information
Gender
Location

Pickering, Ontario, Cana DUH!!

Interests

Jewelry making, Dobermans

Occupation

Jack of all trades. Master of a few

The year you started making chainmail
Leonardo replied to ThomasTyndan's topic in Discussion

Very nice indeed. Did you use a "wig jig" for part of the design?

Hey Narrina! Hows it going? Your "Steampunk" creations are beautiful and very creative. Glad to see you still mailling. I haven't done any in eons. I'm sitting on a mother lode of jewelry but have been so busy working 2 jobs that I haven't had time for anything but work and my beloved guitar. Maybe I will do a few shows in the New Year. Just have to see where my schedule takes me.

So your obviously doing consignment! 50% is highway robbery. I was asked to do consignment once and it was a 60/40 split and I said no way. There must be some other means by which you can sell your jewelry. Do you wear your pieces. Do you advertise? Word of mouth? I know when I'm out I always look at people's jewelry for interesting ideas. Vice versa. As a fellow jeweler we work too hard for our money and frankly 50% commission is just not acceptable to me at least.

BPJ I love your jewelry but personally I think that you could charge more for your pieces. There very unique and creative. It looks like your not personally making very much an hour.

I work in a lot smaller gauged wire than you and for 20 ga sterling silver 3.1 works just perfect. It's nice and tight but not to tight! No headaches just happy weaving!

Ring vomit!! lol Never heard of that one but it's so very true!! 3.1 JPL to look perfect! I have made that one a few times and once you get the hang of it, it's easy! It's a really pretty weave!

I have made HP4/1 and HP 3/1 so many times now that it's a breeze to start. I remember the very first time I tried these weaves and they were anything but easy! I have made Full Persian many times. It's never easy for me starting this weave ever. I encounter problems everytime I go to start it. I think with the video it will be much easier now though.

That is really gorgeous!! I had the same problem with titanium rings that I bought! It seems that about every 4th ring just snapped in half. I swore I would never buy Ti rings again. I have given them away. I don't think I would work with that metal again.

Parys what an excellent tutorial for Full Persian. Thanks for making this. It's awesome!

Hi Shelley nice to hear from you. Nice to hear that your busy up to your eyeballs. I bet you wouldn't have it any other way though. Would you? Nancy has promoted me to being her right hand woman. So I will certainly say hi to Joseph. I have been working with her now for 8 years. I just love working the show. You get to meet so many cool people. I can hardly wait for the show to happen. It's so much fun!

Leonardo replied to Wiccandove's topic in Discussion

Just a side bar here. Wiccandove I went to your Etsy store and your prices on your stuff seems a little low. I think that you should reprice your pieces a little higher. I once had an Etsy store but got rid of it. The competition is fierce which means that you aren't getting paid what your pieces are worth. I instead depend on fairs, word of mouth, and my website. I personally think that Etsy is a not a great place to sell your stuff on.

I hate it but I love it! Full Persian is a real PITA to start but once you do then it's fine. It's just starting this weave that drives me a little crazy and raises my anxiety level a tad!! I think for me personally it one of the hardest weaves to start!

Good to know everything is shaping up for you Shelly. It's Gina here! Remember I was one of Nancy's assistances at the Bead Oasis show in March. You talked about opening a store up. Everything sounds like is going according plan. Good for you. You deserve it.

I really would rather play than do anything else in my life. I am absolutely obsessed with it. I have made great strides in 2 years. It would be cool though to make a strap. How would I make it adjustable? What metal would I use? Needs to be bright and shiny as it would compliment my pearl black Parker Nitefly guitar. It's absolutely gorgeous and would so compliment it.

Good to have you back! I haven't been here that much either. I play guitar now and I would rather play than maille. Each to his own though.