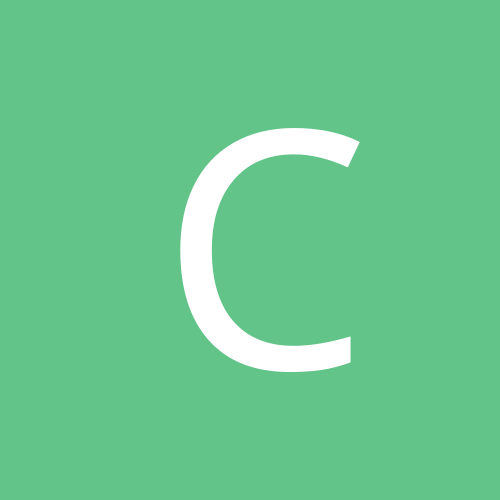 Content Count

25

Joined

Last visited

Days Won

1
Nice! One of the reviews mentioned that the leather ties were not too great anyway, and I happened to have ordered some paracord for my lamellar already 😛

I just finished my finals, and was getting antsy to work on a project (because I clearly don't have enough already 😛) so I ordered the "Arthur Gambeson" from Medieval Collectables Its not exactly what I was looking for, but I figure for $100 its at least a good starting point. Thank you guys for the feedback! I also ordered up some lamellar plates. Too many projects, whats that? 😀

Konstantin, You have a good point about both laces and long sleeves. Currently my shirt is short sleeve, and I am not sure if I want to make it long sleeve, but it is certainly annoying having to retrieve my shirt sleeve out from under it. Rob, I figured it was some sort of issue with a server, seems it still doesn't work for me, but Ill make sure to keep checking, sales are always nice! =P

Ah, yes, forgot to mention I was in the US =P Thank you for the feedback. I hadn't considered that pull overs would have to be a bit bigger to actually put on. It looks like the buckles on the Asian Gambeson aren't too large, but do they press in when under something, or do they catch when putting chainmail on or taking it off? Thanks for the links, i will check them out. Although, it seems calimacil.ca just times out for me =[

I have recently been really interested in buying a padded gambeson to wear under my chainmail/scalemail. (I also don't know the proper names for everything, so excuse any errors). I don't plan on doing any sort of combat with it, and I am not super concerned with the historical accuracy of it, just going for a bit more than chainmail over a tshirt. Currently I only have a chainmail shirt (but I would like to expand it to a hauberk at some point), a stainless scale vest (way too dang heavy), a plastic scale vest (so much lighter), and a mantle (to be turned into a coif at some point). I have done some looking, and there are quite a few different styles (pull over, buckle/lace up, sleeves separate, ect), and while I am leaning towards a pull over style, as that's what my chainmail shirt is, I was wondering if anyone had any experience or suggestions. Further, I was wondering about padding for a coif, does anyone have any suggestions for style? I like the look of a full cap/collar, but having never worn one, any wisdom anyone has would be appreciated. As for where to buy them, it seems like Armstreet is a good place for high quality stuff, but I just cant justify ~$400 for a gambeson right now. I found a few other places with prices that are more in my price range, and I was wondering if anyone has bought stuff from them before (or if you know a better place), and if the stuff is any good: Steel Mastery Historical Clothing Realm Medieval Collectibles Also, there are a number of sellers on Etsy Thanks for any advice or wisdom you can pass on!

cdburner5911 replied to cdburner5911's topic in Discussion

Interesting, I hadn't considered using one of those roloc disk pads (nor did I know thats what they were called). If I could find a really fine grit pad, that might work better than what I worked out. In experimenting, I tried an actual deburring tool, but its spinny-ness made it a lot of work, I tried a knife blade, and an x-acto, but they cut way too deep. What I found works pretty well is the back side of a saw blade on a leatherman, its a sharp 90 degree corner, and dragging it across at a slight angle workes pretty well. Its not perfect, but its far better than my little sanding wheel. It takes maybe 20-30s for each small scale, which considering I need 6-700, isn't too bad. Also, needs a pie dish/Tupperware below to catch all the little shavings.

I just got a whole bunch of brushed sand scales (beautiful, btw, nice brass look) and the back sides have a small burr from punching. These are for a scale bra, so I would like to deburr them. this will be the 2nd bra I have made, and the first one had even worse burrs, so I got a 1" 320 grit flapper wheel on a drill press and hand sanded all the edges. It worked, but the result was not great, and left little aluminum marks on the scales below. Anyway, I was wondering if anyone has any better ideas. I think maybe a hard sanding wheel, or finer grit, to just take the sharp edge off, and not more. If this wasn't going to be a bra I wouldn't even bother, but its my first project I am going to sell, and I would like it to feel nice. Also, any advice in general would be welcomed! Thanks -Connor Ps, how well do AA 7/32 rings hold up on bras? is there anywhere I should use stainless, or double up?

My 2nd batch of white scales, much better than first, but still not great. Spraying from the side is not working. Time to build a new holder =P

Ah, yeah, tumbling them would leave all kinds of residue on them. I actually just used a sanding wheel to take off the edges on all them. I don't know much about powder coating, but I don't think etching is necessary. Maybe try some with and some without?

I used both raw aluminum and stainless large scales. I rubbed each of them down with acetone, and wore gloves. My first batch of white scales were very bad, so I did another batch, and they were marginally better. I have also tried powder coating a few other larger pieces of aluminum, with varying degrees of success. The next thing I want to try is to make a better holder, as the holder I have now requires them to be sprayed from the side, which is really not the way to do it. The white powder I got (harbor freight) is much finer than the black, and is a medium gloss and has a really pronounced orange peel effect. I think I like it for the scales, because it helps counter the glossy look.

I haven't been able to find anyone who has powder coated scales, so I did a thing Now, it was my first time powder coating, so it wasn't a very even coat, and the ones that were closer together I only really got one side. But as a test, it seems like the finish is good and not easily scratched/marked. The setup I used was a harbor freight powder coating kit and powder, and a $19 walmart toaster oven =P I did a second batch with some white powder, but I didn't have it adjusted right or something because they came out quite uneven. Before I did the lack scales, I sanded all the edges down and they are nice and smooth, combined with the coating, it should never wear =D Anyway, when I have some time I will do a better job with the white, and try the red I got as well.