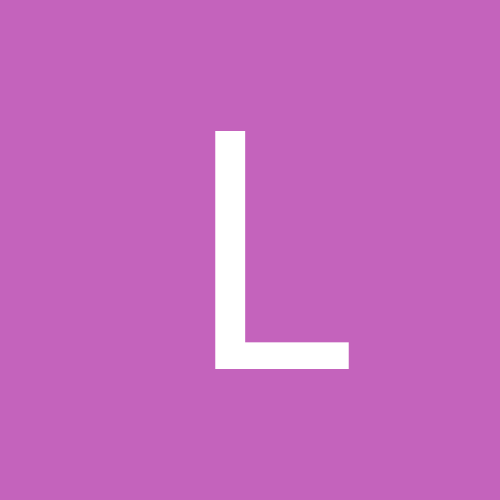 Content Count

74

Joined

Last visited
About Loki
Rank

case without a basket


Birthday

March 27
Profile Information
Gender
Location
Location
Occupation
The year you started making chainmail
They've been out for months on most of the colors, you might want to see if any of the members have them in the Trading section.

I need to buy about a pound of 16g 5/16" O-rings. What other sites can you buy them in bulk at, as I cannot wait another couple months for ringlord to restock. Just need them this once, Thanks

I am waiting for them as well and wondered, Why the long wait? The company you get them from out as well?

Bummer. I need some also...

When is the next batch of AA coming in? Specifically 16g 5/16. You're out of almost everything I use...

Oooh, and they're all brand new and shiny too . Guess I'l learn to make flowers or somethin...

Ok, I didn't explain it correctly, these are black on the underside, the correct side for flowers but the wrong side for scale mail. The side that bumps up is bronze instead of black.

Just got my order, a bag of mixed small anodized aluminum scales and some neoprene, and noticed something about the scales, all the black anodized scales are colored on the wrong side?! Is this just my luck with things or did the new batch come out wonky?

the field of them was my first thought also, that would be awesome.

Is there a date for when there will be more mixed bags of the small scales in stock?

actually its a bit stiff, makes a nice beer/pop can wrap though...

I got bored and was playing with some AA and neoprene and came up with a kinda cool looking cuff bracelet, but am unsure what pattern this is considered... it started as just a basic japanese 4-1 but I foxtailed the neoprene around the annodized ring. Stats: 16g 5/16 red AA, 16g 5/16 neoprene, and 1/5 18g aluminum

I've had them most of my life. So far I've been allergic to all migraine meds they've given me and most of the pain killers. Also immune to everything weaker than uber-strength Percs. I've had lots of jerk Dr.s that decided I am just a drug addict and give me those or tell me that I just need to go 'be a good little housewife and forget this being sick nonsense'. I usually take a couple of PM aspirin and pass out till it gets better. Kids Benadryl is good for sleep also.