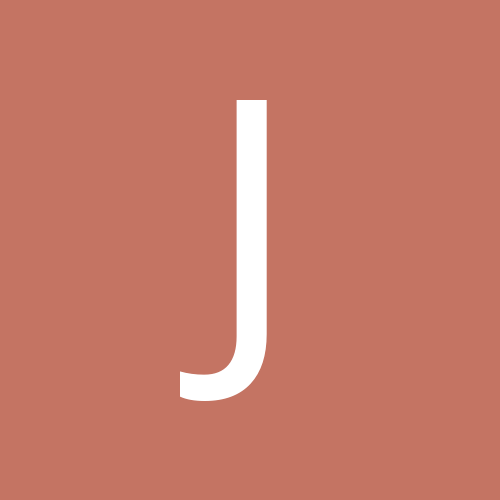 Content Count

61

Joined

Last visited

Days Won

2
About Jeff
Rank

Apprentice


Birthday

01/11/1992
Recent Profile Visitors
The recent visitors block is disabled and is not being shown to other users.
Jeff

reacted to a gallery image:

POW/MIA Flag inlay

Jeff

reacted to a gallery image:

92874472_3074460019260184_6290532564851490816_o.jpg

Jeff

reacted to a gallery image:

Dragonscale full forearm

how did your gift go over?

Jeff replied to Tyger the Terror's topic in Discussion

this isn't an answer but what do you do for work that you can wear a knee length chainmail shirt?

No problem. I hope it goes well.

Jeff

reacted to a post in a topic:

Forum dying

Jeff commented on Bladeturner's gallery image in Scales

You could get like a JCPenny's, Sear's, Macy's (pretty much any standard clothing store you'd find at a mall) and get a box from there that would have clothing in it, then fold the shirt like a normal piece of clothing and wrap it up that way. you can even use like a soft cloth between the folds to keep it from jingling to much as well as to keep it from rubbing together. It should be pretty entertaining as he expects one thing only to find something way cooler instead.

this thread has a link to the inlay IGP and how to use it. That program allows you to convert pictures into chainmail and scalemail patterns to help you layout the design without having to figure it out by hand.

in the special notes for that kit it says that 16g 1.6mm = 16g 7/32" I would recommend getting rubber rings that size.

Jeff

reacted to a post in a topic:

Dragonscale weave bowtie

Jeff

reacted to a gallery image:

Legend of Zelda Map

Jeff

reacted to a gallery image:

Scale Shirt with short sleeves

I have both of them but the problem is I am already using both in inlay as gold and yellow.

Hey all, on my list of inlay projects in my queue is a inlay of the Hogwarts school crest. I am trying to figure out what to use for the main outline of the crest. I originally purchased machine cut anodized aluminum in "gold" which is fine, but considering that most of the other rings are saw cut and therefore shiny, I don't know how well it will go with the rest of it. I was contemplating getting brass rings, but I don't know if they will tarnish or if they will work out how I want. There isn't an anodized aluminum that is brass colored, so does anyone have any suggestions or input on the current selections? the rings are also 16g 1/4"

First I was mistaken in aluminum being cheaper as I didn't notice it is about 600 rings per bag as opposed to 300 for aluminum. that being said I agreed that steel was better for combat, but the OP mentioned he wanted to do an inlay in his first post so that is why I asked what he was making this for as aluminum would give more options for colors and be less work to bend.

Jeff

reacted to a post in a topic:

Irregular Grid Painter

Alternatively, depending on how much time you want to sync in, you could remove some of the old rings and replace it with the new rings then use the old rings with the new rings to continue so it blends better.

so I know I'm pretty late to the conversation but what are you making the shirt for? is it for combat (SCA or otherwise) or costuming/decoration (halloween, cosplay, etc)? if it is for combat then steel is definitely the way to go but if it is for decoration then aluminum would probably be the better option as it is cheaper, comes in more colors for your inlay, lighter, and doesn't need to be as strong since it doesn't need to take a hit. Aluminum is also easier to work with than steel. Also while Bright aluminum isn't good for white areas of an inlay, you can still use it as it is just like a light gray in color. I've used it in the past for that purpose.

Your tapestry was really 400,000 rings? you really are as insane as I thought (meant as a compliment), not mention that you used 7/64 rings).