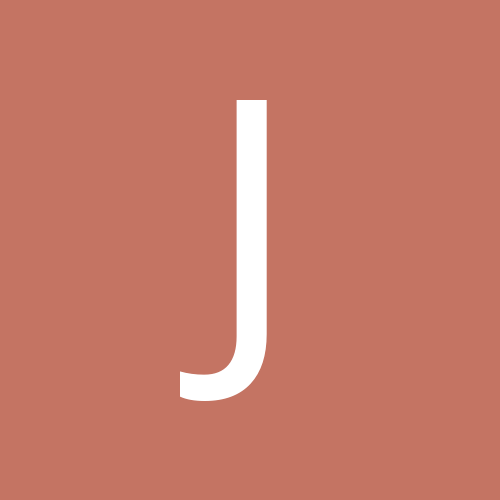 Content Count

27

Joined

Last visited

Days Won

1
About Jeff
Rank

Member


Birthday

01/11/1992
Recent Profile Visitors
The recent visitors block is disabled and is not being shown to other users.
That's not a bad idea. I understand chainmail is already pretty close based on how the rings connect but they also aren't at the same time. doing a japanese weave is an interesting idea though.

So I recently had an idea to try and recreate the post impressionist style of Georges Seurat. He painted using dots of color rather than brush strokes, so when viewed far it looks normal but viewed close up and it would be a bunch of colors. would using a small ring with a one ring grid lines and colored rings of four or nine squares be able to reproduce a similar effect? anyone have any thoughts? I have a bunch of projects on my to do list so I won't be able to even attempt something like this but was curious what other's thought of the idea.

I generally use 16g 1/4", but I've recently branched out to 20g 7/64" in mainly do inlays but I also do Byzantine, box chain, and 4-in-2 rosette jewelry.

Hey guys, I have been making a lot of inlays lately and some of them are some pretty big projects. Does anyone have any recommendations for how to hang them or possibly frame them?

Jeff replied to Salamandastron17's topic in Discussion

https://www.instructables.com/id/Legend-of-Zelda-Triforce-Chainmaille-Dice-Bag/ Here is an instructable for how to make a dice bag. I would ignore the part about the body but it has good info on the base. It's pretty much what R666Rider said but with pictures.

the brown green looks really good. sort of woodland/elven in my option.

What time sizes for you use for these?

Hey guys, I really enjoy making inlays and generally use 4 in 1 with 16g 1/4" rings; however in order to get a lot of detail, you need to make it pretty big, which I'm fine with; however I started to wonder recently, what size rings would you recommend to get a similar density but at a smaller size? I was thinking of 20g 1/8" rings but I don't know if that would work or not. any ideas? also I only have the standard pliers and have worked with small rings previously, would you recommend a different tool?

I saw your round inlay of the Volante Design logo (you beat me to it). It was really good.

You can also download igp (irregular grid painter) and upload your bmp into the program to see what it would look like in Chainmail. That is what i use for most of my inlays. There is also a forum post for how to install and use the program.

I didn't know they did custom batches, how many rings do you need to buy for them to do that. I am going to making an inlay that requires a dark gray and depending on the level of color difference between black ice, bright aluminum, and silver anodized aluminum, black ice may or may not suffice.

So the program you wrote takes the image and converts it to text? also where did you get a color palate that matched TRL?

That's coming along quite nicely. Are you using an inlay pattern or just a reference image?

Also my connecters are 3 rings instead of 2 because the first teacher I had showed me Byzantine with 18g 5/16" rings with 2 rings in the connectors and I really didn't like it but my second teacher (who was a chainmail merchant who learned by studying chainmail pieces in museums) showed me to use 3 rings for the connectors and thicker smaller rings and it holds the sharp much better. So most of the Byzantine I do now uses 3 ring connectors and 16g 1/4" rings.