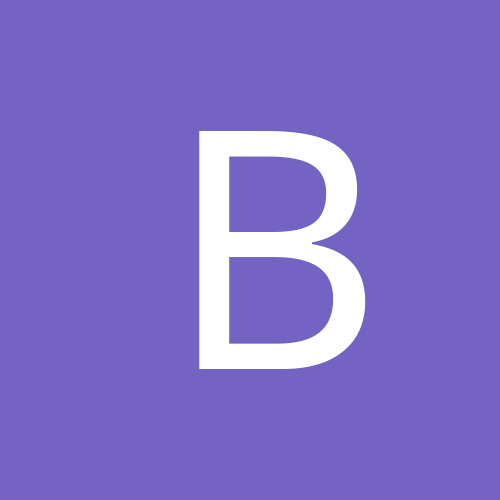 Content Count

49

Joined

Last visited

Days Won

4
About Bladeturner
Rank

Apprentice


Birthday

08/01/1974
He friggin loved it, blown away. And the scale bikini top and bottom went over super well, too.

I spent the day interviewing candidates for a lead Quality Assurance job for or group at the University. I find myself wondering if the chainmail industry uses iso9000 standards, or something more stringent.

I ended up doing a strength test mainly aimed at the stresses that will be present at the shoulders using large scales and aluminum saw-cut butted rings. It held up easily with no noticeable opening on the rings even holding up more then 8x the expected weight of the vest, so I'm not too concerned. I'll see how it does in the real world, but I should have plenty of margin.

Rob MacLennan

reacted to a post in a topic:

minimizing the weight of the scale vest

I wanted to make "the last chainmail shirt I'd ever need." It was certainly the last chainmail shirt I ever made.

I still have my ring making kit, but after making 120,000 rings for my 1/8" shirt, but I thought those days were behind me, heh.

Are the stainless rings here spring stainless? if not, can you recommend a source? I've never worked with split rings, but the #7fs from worthco would be prohibitively expensive.

Is there an ETA on saw cut 16g 5/16"? SXAB16516

Yeah I'm out of MBs myself. Anyone know how to get that reset?

I'm also 5'9". I'm big, mean big around the chest and belly. It's good to know it (probably) won't just fall apart.

So I'm making a purely cosmetic (i.e. not being used in any sort of larp event) shirt for myself. I'm wearing it for an event where I might have it on for a number of hours in a row. Otherwise it'll sit on display on a mannequin. I'm using large scales (anodized and and painted aluminum) and would like to be able to get away with just aluminum rings to minimize weight. I'm a big guy, so there's already going to be a lot of mass in the scales themselves. I'd also like to use saw cut rings, since they are so much easier to work with. Do you think I can get away with the standard weave (i.e. not having to use 3 rings per scale) and not have the thing fall apart? Has anyone here done it thins way? I've always worked with stainless rings, but they will add so much weight to this piece. Thanks.

Bladeturner commented on Bladeturner's gallery image in Scales

I made a test shirt in a smaller size to get a feel for the technique, and to get my crafting hands back into shape. Once I started this piece, maybe 2-3 months of 2 hours or so a day. I did the body in four panels to keep the size manageable, and the front and back yoke separately. It took about 4 hours to stitch everything together on my padded kitchen table, and that last seam was a killer.

Bladeturner commented on Bladeturner's gallery image in Scales

Bladeturner posted a gallery image in Scales

Oh,a garment underbed box, that's a good idea. Thanks!