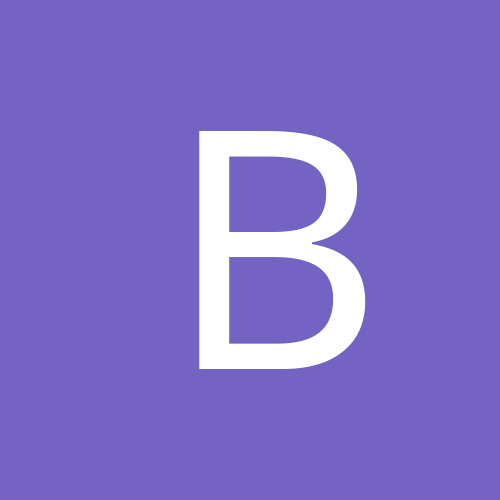 Content Count

21

Joined

Last visited

Days Won

2
About Bladeturner
Rank

Member


Birthday

08/01/1974
Any ETA on SCMED-AABLUE? I've ordered a test bag of the blue with burrs, but it would be good to know when the next batch would be ready.

Tsham

reacted to a gallery image:

Scale Shirt with short sleeves

Jeff

reacted to a gallery image:

Scale Shirt with short sleeves

Bladeturner posted a gallery image in Scales

Rob MacLennan

reacted to a post in a topic:

Stitching two pieces of scalemail together

Mostly finished. The sleeves have some issues, and I may end up redoing them in a more traditional style. I'm particularly happy with the stabilization on the bottom row. I've got to do the same around the neckhole. This is my test piece for a gift I'm making for a family member. That one will be blue and white, with I hope an inlay that works well, but I'll have to play with templates until I get something I like.

This is good to know. I'll try some 9/32" rings.

Medium scales with 1/4" 18 gauge stainless rings. That's what was recommended on the site.

I think my ring size is too small to accommodate the attachment method lorenzo mentioned. I get scales bunching up and sticking out at the seams. I'll have to adjust till I get something that works.

That does help, thanks! I stitched the two pieces together that I show at the top. I'm not fully sure it's working, I won't know until I've got the whole yoke finished. If I'm getting scales standing up, I'll adjust. Once I've got that done, I'm sure I'll post here again asking for feedback.

I appreciate it. Let me give it a concerted try this weekend, and I'll let you know on Monday how my effort went.

Ah, there's the problem I'm having. I'm color blind, so the different colors are not something I can pick out easily. I'll try pulling the image into Photoshop and messing with the saturation. Maybe I can recreate the pieces by removing the silver scales so I can see what to start with before the stitching. Once I've done one seam, the rest should be easier.

Also, in the joins, are there scales that were added (i.e. not part of each individual piece) to make the joins?

I guess it must be my eyes working against me. I'm zoomed in on the pictures you posted, especially the rear view one, and trying to do a count on the number of scales in each row, in each piece, but I'm having trouble reproducing the effect. I'll keep on it, since I assume some trial and error will get me there.

This is my first time trying this, so I'm coming here for advice from those who've done it before. I'd like to avoid the most common mistakes if possible. In the attached picture, I got a large piece meant to go from the center of the chest (the tapered end) to the edge of the arm. I've done that edge in a two scales down for every one over. The smaller piece goes from the edge of the shoulder to the middle of the arm line. (this follows Lorenzo's design and pictures.) I'm wondering about the best way to stitch these two pieces together to get the most smooth looking seam. (phone pic, sorry about the weird color grade)

Bladeturner replied to Bladeturner's topic in Discussion

Quick question about those images of the shoulders. What size scales are those? I couldn't tell if they were large or medium. Thanks.

Bladeturner replied to Bladeturner's topic in Discussion

The piece I'm making is for someone relatively thin, but strong. I probably won't make it very long, and sleeves just halfway down the upper arm. The test piece I'm making for myself will likely be heavier because I need to lose some weight and inches.