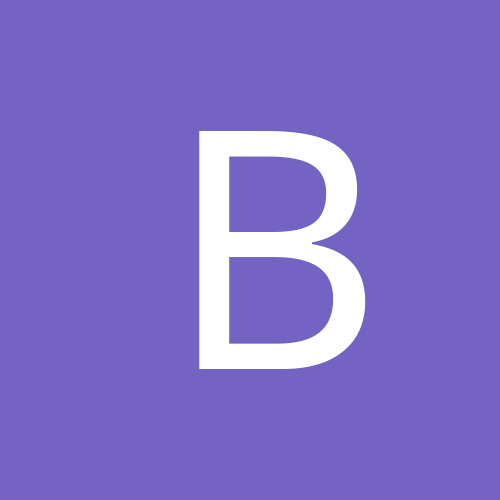 Content Count

49

Joined

Last visited

Days Won

4
Everything posted by Bladeturner
This is my first time trying this, so I'm coming here for advice from those who've done it before. I'd like to avoid the most common mistakes if possible. In the attached picture, I got a large piece meant to go from the center of the chest (the tapered end) to the edge of the arm. I've done that edge in a two scales down for every one over. The smaller piece goes from the edge of the shoulder to the middle of the arm line. (this follows Lorenzo's design and pictures.) I'm wondering about the best way to stitch these two pieces together to get the most smooth looking seam. (phone pic, sorry about the weird color grade)

He friggin loved it, blown away. And the scale bikini top and bottom went over super well, too.

I'm thinking about making a simple cross bar armor stand using furniture grade PVC. Does anyone have experience using pvc for this purpose? I need to put something together quickly. It's for the scale shirt I just made, which probably weighs 10-15 lbs. Thanks!

So I'm making a purely cosmetic (i.e. not being used in any sort of larp event) shirt for myself. I'm wearing it for an event where I might have it on for a number of hours in a row. Otherwise it'll sit on display on a mannequin. I'm using large scales (anodized and and painted aluminum) and would like to be able to get away with just aluminum rings to minimize weight. I'm a big guy, so there's already going to be a lot of mass in the scales themselves. I'd also like to use saw cut rings, since they are so much easier to work with. Do you think I can get away with the standard weave (i.e. not having to use 3 rings per scale) and not have the thing fall apart? Has anyone here done it thins way? I've always worked with stainless rings, but they will add so much weight to this piece. Thanks.

I spent the day interviewing candidates for a lead Quality Assurance job for or group at the University. I find myself wondering if the chainmail industry uses iso9000 standards, or something more stringent.

I ended up doing a strength test mainly aimed at the stresses that will be present at the shoulders using large scales and aluminum saw-cut butted rings. It held up easily with no noticeable opening on the rings even holding up more then 8x the expected weight of the vest, so I'm not too concerned. I'll see how it does in the real world, but I should have plenty of margin.

I wanted to make "the last chainmail shirt I'd ever need." It was certainly the last chainmail shirt I ever made.

I still have my ring making kit, but after making 120,000 rings for my 1/8" shirt, but I thought those days were behind me, heh.

Are the stainless rings here spring stainless? if not, can you recommend a source? I've never worked with split rings, but the #7fs from worthco would be prohibitively expensive.

Is there an ETA on saw cut 16g 5/16"? SXAB16516

Yeah I'm out of MBs myself. Anyone know how to get that reset?

I'm also 5'9". I'm big, mean big around the chest and belly. It's good to know it (probably) won't just fall apart.

Bladeturner commented on Bladeturner's gallery image in Scales

I made a test shirt in a smaller size to get a feel for the technique, and to get my crafting hands back into shape. Once I started this piece, maybe 2-3 months of 2 hours or so a day. I did the body in four panels to keep the size manageable, and the front and back yoke separately. It took about 4 hours to stitch everything together on my padded kitchen table, and that last seam was a killer.

Bladeturner posted a gallery image in Scales

Bladeturner posted a gallery image in Scales

Bladeturner commented on Bladeturner's gallery image in Scales

Oh,a garment underbed box, that's a good idea. Thanks!

I considered a shirt box, but the scale shirt weighs 10+ lbs, which would destroy that box. If I had any skill with wood, I'd make a wooden version of a shirt box.

Basically,I have a scale shirt that I made as an Christmas gift (the blue one with the white stripe in the gallery), and I need a way of giving it to my brother in law. I was thinking of building a PVC stand and draping fabric over the whole thing so he can "open" it on the day. I can't really think of any other way to give this thing as a gift.

Bladeturner posted a gallery image in Scales

I'm working on the yoke of a simple scale vest using the 45 degree joins described here on this forum and in the pdf file often linked on this subject. I'm having trouble with the trapezoidal piece bunching way up and sticking up nearly straight. I've got the body panels ready to attach, but I want these to lay right before I do that. Should I redo the trapezoids with contractions, or is there something else I should be doing?

Bladeturner replied to Bladeturner's topic in Discussion

I'l see how it looks once I've attached the body panels. This is my 12th NASA mission, and yeah the scheduling is vicious, and gets worse with each project. We're going into a very high radiation environment (Inside Jupiter's magnetic field, over 300 krad) and the hoops we have to jump through to prove our parts will survive the mission are really arduous.