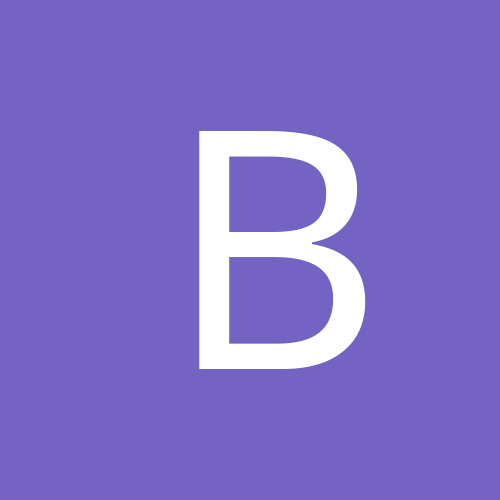 Content Count

49

Joined

Last visited

Days Won

4
Everything posted by Bladeturner
Okay, so I redid the shoulders with a simple seam at the top with a row of scales to cover the links (from the How-to pdf) (first image, blue scales with white and gold accents). What is interesting, is that I pulled my first piece off of one of my wife's dress forms and put it on a mannequin. I'd done lorenzo's hybrid sleeve design, and it never looked right on the dress form, but once it was on the mannequin, it looks really good. The mannequin's shoulders and arms are more buff (male type mannequin vs female type dressform). Anyway, thanks for the clarification, it really helped!

I do believe this is the very image I was using for a reference. I think trying the 45 degree solution is just in my blood (lol, I'll learn eventually). I've given thought to the engineering problem of having all the front and back weight on those small pieces and I think I'll just go to the vest design (as shown in the scale kit picture). I'll update when I get time later this week to try it. I'm working on a KDP (key decision point) review for my mission at work and getting time to relax and do some scales had to wait. NASA runs a really tough review program and I need to get ahead of it.

I guess I'm a little unclear on how to attach the front and back pieces. they are going in opposite directions. I thought the whole purpose of the shoulder piece is top make that connection.

I think if I do this I'll also need to reduce the bottom rows of the shoulder pieces, right now they are just too long. (i.e. the long end of the trapezoid needs to be considerably shorter

I've put it on my wife's dressform to take these pics, but it does the same thing on a human model with much wider shoulders (in fact it's even worse. If I have to, I'll just remove the trapezoidal pieces, buildup the front and back and just have things meet at a 90 degree seam, but I was hoping for something more elegant.

Any ETA on SCMED-AABLUE? I've ordered a test bag of the blue with burrs, but it would be good to know when the next batch would be ready.

Bladeturner posted a gallery image in Scales

Mostly finished. The sleeves have some issues, and I may end up redoing them in a more traditional style. I'm particularly happy with the stabilization on the bottom row. I've got to do the same around the neckhole. This is my test piece for a gift I'm making for a family member. That one will be blue and white, with I hope an inlay that works well, but I'll have to play with templates until I get something I like.

This is good to know. I'll try some 9/32" rings.

Medium scales with 1/4" 18 gauge stainless rings. That's what was recommended on the site.

I think my ring size is too small to accommodate the attachment method lorenzo mentioned. I get scales bunching up and sticking out at the seams. I'll have to adjust till I get something that works.

That does help, thanks! I stitched the two pieces together that I show at the top. I'm not fully sure it's working, I won't know until I've got the whole yoke finished. If I'm getting scales standing up, I'll adjust. Once I've got that done, I'm sure I'll post here again asking for feedback.

I appreciate it. Let me give it a concerted try this weekend, and I'll let you know on Monday how my effort went.

Ah, there's the problem I'm having. I'm color blind, so the different colors are not something I can pick out easily. I'll try pulling the image into Photoshop and messing with the saturation. Maybe I can recreate the pieces by removing the silver scales so I can see what to start with before the stitching. Once I've done one seam, the rest should be easier.

Also, in the joins, are there scales that were added (i.e. not part of each individual piece) to make the joins?

I guess it must be my eyes working against me. I'm zoomed in on the pictures you posted, especially the rear view one, and trying to do a count on the number of scales in each row, in each piece, but I'm having trouble reproducing the effect. I'll keep on it, since I assume some trial and error will get me there.

So I was big into chainmail back in the early days of the net. to the point where I was running my own site starting on geocities, and moving up to my own host (bladeturner.com, which I abandoned and eventually lapsed into non existence.) I ended up build myself a shirt and coif using stainless 1/8" rings, which took up something like 130,000 rings and a year of weekends free time. Once kids came, those weekends didn't leave me a lot of time to build. Fast forward to now, my kids are older now, and I've got more time. I inevitably ended up back here and I find that scales are a thing, I bought a simple kit, give it a try, and I'm sold. I'm planning to build up a scale shirt for my brother in law, who does a lot of larping. So I'm looking for a bit of advice. I did some searches on this forum, and elsewhere and can't find the answers to a few things: 1.) Is there a pattern for a vest or shirt available? I recall doing things like the armpits in chainmail was a bit tricky. Either free or paid is fine with me. 2.) I'm currently adding scale to the piece on at a time. Is there some equivalent to speedmail for scales? 3.) What do people do in general to keep anodized scales from getting scratched while working? I currently cover my work surface with a towel, but if there's something better I'd love to know. 4.) Once the size of the project gets unwieldy, what the best storage option? I'm going to eventually give this as a gift so something fancy would be appropriate. I'm having fun getting back into it. Thanks for any answers. -Baldeturner

Bladeturner replied to Bladeturner's topic in Discussion

Quick question about those images of the shoulders. What size scales are those? I couldn't tell if they were large or medium. Thanks.

Bladeturner replied to Bladeturner's topic in Discussion

The piece I'm making is for someone relatively thin, but strong. I probably won't make it very long, and sleeves just halfway down the upper arm. The test piece I'm making for myself will likely be heavier because I need to lose some weight and inches.

Bladeturner replied to Bladeturner's topic in Discussion

This is a huge help, thanks! I'm not sure how long I'll make the sleeves on this, since the recipient of this gift will be larping. I'll cross that bridge when I get to it. BTW that dress is amazing! I'm also going to try to incorporate his sigil into the breast, but since it is rather complicated, I may run some vinyl through a Cricut in scale shaped pieces and experiment to see how robust that will be (i.e. will it abrade off), and see about a good way to adhere to the scales.

Bladeturner replied to Bladeturner's topic in Discussion

Bladeturner replied to Bladeturner's topic in Discussion

That's... a great idea. I'm currently staring at my test piece which starts at the bottom, and am wondering how I could turn it into shoulders.

Bladeturner replied to Bladeturner's topic in Discussion

The funny thing, is I did end up tailoring and altering the shirt that I based the "bladeturner" pattern on latter on after I'd stopped editing or updating the website, and I did it for the exact reason you listed above. The shirt sits entirely on the shoulders a belt doesn't take the weight without slipping. Looking at the document that Iiriel linked, I think I'll probably use chain in the armpits, and look into the Trevor Barker style. I'm doing a test piece first to get myself up and running and back into the swing of things.

Bladeturner replied to Bladeturner's topic in Discussion

The guide in that link is exactly what I was looking for, thanks! I'm using medium scales and the standard weave with butted stainless rings. Do you think I'll get myself in trouble for not using the extra rings in the 4-in-1 weave? I've tried using the split rings, and found the process really ungainly.