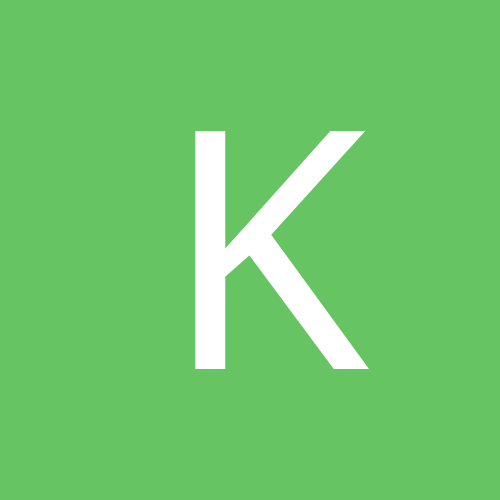 Content Count

9

Joined

Last visited
About kislany
Rank

Newbie


Birthday

04/27/1968
Contact Methods
Website URL

http://marikach.blogspot.com
Profile Information
Location
Interests

Chain mail, wire wrapping, reading and trading books at bookmooch.com

Occupation
The year you started making chainmail
That's the thing, I have no idea what exactly caused it, but I know it happened since I once tumbled the two together. Might not be it at all, don't know...

Ah makes sense now. I'm a rather newbie at all this maths stuff, so I was scratching my head as to what was I doing wrong, lol. For me it's more confusing as I'm in Europe and all this conversion, SWG, AWG, springback - or not - gives me a headache (don't tell my mom who used to be a maths teacher ) When I'll follow your tutes, I'll take the AR into account and just work with the wire and mandrels I have to get this particular AR. Thanks for the clarifications!

Oh great, just the thread I was looking for. I have a Lortone tumbler and stainless steel shot, and all was great until last week when I tumbled silver and copper together (read on a forum that it was ok). Well, since then all my rings are dull I can see the difference quite clearly. I don't have Dawn, as I'm living in Europe, I'm usually using regular Palmolive, which worked quite ok until the metal mix. I'll give the coke and other tips found here a try, hope they will help...I miss my shiny silver

Just an update here, I've tried it with AR 6, 4 and 3, and the weave was too lose, so I've replaced the 4 with 3.5 and now it's perfect. Thanks for the tip on trying it on a small piece, pretty evident, but my mind didn't go there...

I want to make a necklace in the rondo weave, but I am not sure of the AR. Phong's tute gives 6.9, 4.5 and 3.7, but for ring sizes 0.8mm wire/4.8mm ID; 0.8mm wire/3.2mm ID; and 0.8mm wire/2.4mm ID (for the US it's 20awg 3/16" (large), 20awg 1/8" (medium) and 20awg 3/32" (small)). But when I take 4.8 / 0.8, I don't get 6.9 as AR, respectively 4.5 and 3.7, I get instead 6, then 4 and 3. Anyone can clarify this for me? I want to use 1mm wire instead of 0.8 and I need to know what mandrels to use to cut my wire, that's why I was trying to make the maths in the first place, when I noticed I was not getting the same AR overall. I have a day off today from work, so I could work on it if I can get some help soon. Thanks! kislany

kislany replied to WaistedSpace's topic in Discussion

kislany replied to Trollwandering's topic in Discussion

kislany replied to Trollwandering's topic in Discussion

Oh great! I love all of them, but my favs are the last two, the JP necklace (I have some similar type of tube beads and you've inspired me to try something similar iwth them) and the cab.