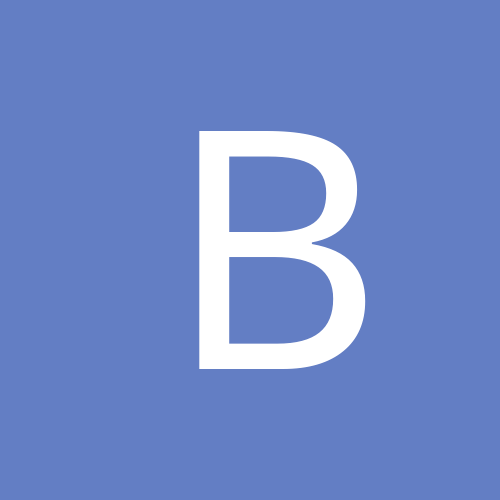 Content Count

51

Joined

Last visited

Days Won

1
About bjorn
Rank

Apprentice


Birthday

12/03/1988
Rob MacLennan

reacted to a post in a topic:

Coif collar

Might add a little more to the bottom and a slit up the back with the leather lacing but it is finally finished..... ish.... What do you guys think what needs to be added, taken away, what should I fix for the next one.

The family set off a few and then we drove off to see what was on offer and it seemed to be every single firework in existence was being lit off. I would imagine the firefighters would be used to brush fires out in cali.

Haven't worked up the courage yet to actually buy a set. I have the chanter to practice songs and stuff but not the whole bag. Also thought you were building a bomb at first the ingredients just sounded like Macgyver for some reason.

Fair point. I do transport gasses for work all the time didn't even think about that. And I've seen what a tank can do to things not pretty. Well the fireball has a beauty to it I suppose.

I've seen the belt pattern was it comfortable? And its really more like wondering if people think it's even a viable option. Might grab like a thrift store suit coat and mess around with it. How to incorporate it that sort of thing.

So as I sat in my fugue state of too many hot dogs and hamburgers and fries and pretty much everything else under the sun that I ate yesterday, cause hey its quarantine new world order right? I pondered different projects to start and settled on making my first shirt. But as always I can't leave well enough alone and then my mind started going off on tangent. What if I added mail under a riding duster. What if I added some to a suit jacket. What if What if.... On and on. Yes, it's delightful this hyper focus. So I suppose my point of discussion here is does anyone have any success or even dabbled in not your average byrnie or hauberk construction. BJ

Man imagine a time where men looked at each other and said " No this is silly I'll fight you when it's warm out." Smart smart people. Gotcha so the Vermiculite acts as a insulation for the the rings and then lets them cool off slower than in just air... That's my next route. My current gypsy lifestyle doesn't lend itself to a forge but have propane torch will travel as they say. Just have to make sure I don't get pulled over cause that's going to be a difficult thing to explain.

The things you learn... I'm still working on getting a proper anneal on my rings, working on tie wire for the moment, can't get the to stop skipping off each other. Vermiculite? How does that work? BJ

That laminate armor... Honestly I think I have heard of it actually being used in Japan I think? Yeah steel wire is pretty darned cheap these days. I've been looking around me to see who has the cheapest and it seems like the welding store is the winner. BJ

4 in 1 isnt difficult in the least but for me it soothes the itch of having to do something with my hands when I watch a movie or TV show. Don't have to think about it just easy. The different weaves of jewelry is more intensive and is better when I have more direction like " OH you want that? I can do that." Harder for me to just pick up and go. As far as the third item. I had never even thought about that side of it... Interesting route to pursue.

Sniff sniff... I think thats the nicest thing anyone's ever said to me.... Suganama as a complete n00b here is the shimmy really the only reason you want to split it? A nice gambeson will add to the ease of sliding it on and off. BJ

Cos-players in general always seem to have wayyyy too many irons in the fire at one time. Maybe with all these cancellations lately she'll have time to actually pull one out! The leather bolster is genius protects the neck and is way more comfy.

Fair enough. Hell if my pieces last ten years or so I'll be over the moon (armor wise that is jewelry is another matter I want that stuff to be heirlooms darnit) I was thinking of, if I ever manage to perfect the annealing and hammer blows needed, of maybe going to a sheep farm and trying to get some wool straight from the sheep and packing the coat in there. Thinking the lanolin would help protect the coat and maybe waterproof a smidge. Plus getting the whole sheep to stand still long enough to put the nails in the box is too difficult.

I was lucky enough to have been gifted my helm by my father so that plus his vambraces and leg armor really helps. As far as chain not being mandated now that I think about it that does make sense seeing some of the minimalist armor on the field itself. Cheapest? I dunno is making armor out of those barrels still a thing like it used to be? Skirts mainly instead of mail. That should be the new motto. "The SCA creative to a fault." I have had to fix a piece where I dropped a stitch here and there so it is helpful to see how easy retailoring actually is.