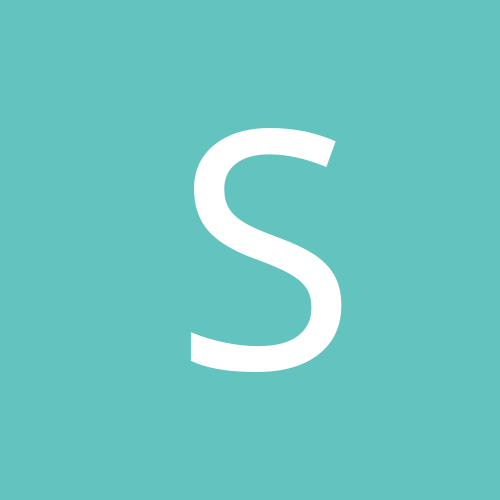 Content Count

149

Joined

Last visited
About svarney
Rank

Apprentice


Birthday

03/04/1967
Profile Information
Biography

I make & sell jewelry using maille techniques

Location
Interests
Occupation

full-time office manager, part-time jewelry seller

The year you started making chainmail
Here is a link to Urbanmaille. The gold rings are made to order and are pricey but their rings are beautiful. I've dealt with them for 4-5 years and they are great. http://urbanmaille.com/

Actually, the great thing about this stuff is that it doesn't have adhesive. It is rubber and sticks to itself. I haven't had any problems with residue or the tape moving or coming off and I made it pretty thick (about .25") all around the bottom of the handles.

I didn't see this mentioned yet but I've wrapped some handles in tape-like stuff that's sometimes called 'alligator skin'. Athletes use it and I've had nurses use it to hold cotton balls on after taking blood. It's soft, sticks to itself and easy to build up.

I was putting together an order and noticed several colors of the saw cut AA are out of stock. (Black, Black Ice, Dk Purple, Pink, Violet). Also out of stock is SX2018 in Black Ice and the small AA tags in the mixed color assortment. Do you have any idea on when these will be back in stock? Also, if I remember correctly, wasn't AA 16316 going to be changed to saw cut? If so, do you have a time frame on that? Thanks.

There was a feature in the November 2010 issue of Art Jewelry Magazine that showed how to make a soldered, rigid, Euro 4 in 1 ring. I don't know if you have any soldering experience but it wasn't terribly complicated. Here is a link for the back issue (which you can order) and description of the article. http://www.artjewelrymag.com/sitecore/content/Magazine%20Issues/2010/November%202010.aspx

If you're interested in soldering sterling silver, try local bead/jewelry shops for silversmithing classes. Those classes usually involves soldering bezels and mounts for cabachons but you will learn about different types of solder (hard, medium, easy) and the basic technique. You could also look online for silversmithing info and for books on the subject as well. If you want try something without soldering, you could try fusing fine silver. No solder necessary, just a torch, but again, only works on fine silver. Good luck.

I am all for the saw cut 16g 3/16! Have been hoping for that for quite a while.

Is there any idea when all colors of saw cut AA will be made with the new process? I see that there are a few more colors available but it varies by size.

I don't know if it will have the rubber texture you want but the stuff that's sometimes called alligator skin might work. It's the stretchy, rubbery, self-stick stuff used by some doctors to keep bandages on and by some athletes for holding up socks, etc. It's flexible and will definitely grip a beer bottle and I've seen it in several colors.

I don't know the venue or the event but I can say that the economy is still a factor for me. I've had a booth at a local art festival for 4 years and sales have been declining every year. (Not just for me but for all other vendors I spoke with.) Traffic was down this year and we think weather was a factor - it was really hot and there was a threat of rain. Also, while there are always some folks that like AA/BA and the less expensive materials, I find that the older customers (maybe 35+) tend to prefer the more expensive materials, such as sterling, gold fill and copper. The younger crowd tends to like AA and rubber. That said, in dollar figures, my sales are almost 50-50 in nicer vs. cheaper product but the number of 'cheap' pieces sold blows the 'good' stuff away. In my experience, I have to agree that events that charge customers admission are much better for sales. If they are willing to pay to get in they usually want to spend money. Even if there isn't a charge for admission, juried shows with higher booth fees tend to be better shows, at least for me. Did you have a chance to look at the bead booth or any other booths in the show? It's usually worth it to scope out other vendors to see who is busy, what they sell and what is the average price point. Good luck on your upcoming shows.

I just noticed this post. I placed an order this morning that included 10 ounces of sx16516 BA rings. Will my order be effected by this? Thanks.

I have 2 'product lines': the 'good' stuff, which is sterling, gold fill, copper and semi-precious stones and the 'cheap' or 'fun' stuff which is anodized & bright aluminum and EPDM. I keep the fun/cheap stuff at the front of the booth because it is eyecatching and draws people in but I also don't let it take up too much space. I have it set up in clear plexi bins and kids (and adults) love to rummage through. I have different styles, colors and sizes of earrings, stretchy bracelets, ornaments and keychains but the designs aren't too complex or time consuming. Earrings and bracelets are given price breaks for purchases of more than one. For example: earrings $8.00 per pair, 3 pair for $20.00; bracelets are $11 and $13 (depending on style) and if they buy 2, I give them $2 off each. (Good signs are key.) I don't have a huge range of sizes to invest in for the cheap stuff. I only have 6 rings sizes in aluminum: 20g 1/8, 18g 3/16, 16g 1/4, 3/16 and 5/16 and 14g 7/16. In EPDM I use 18g/ 3/16, 16g 1/4 and 5/16 but only in black and white. At the end of the day my sales are about 50-50 of the good stuff vs cheap stuff. I probably could price the cheap stuff a little higher but there is still a good profit margin on it. It also draws kids in that have limited funds and keeps them busy while the parents shop the good stuff. (The good stuff is priced where it should be for the materials and designs.) I don't know if this matters or not but I only do juried art shows. The entrance fees are higher ($125 - $480) but the shows are successful and the fees average 10-15% of total sales. Hope this helps.

I (along with several other folks) prefer to use Lindstrom Rx pliers for jewelry. I don't think they are sold at TRL but you can find them other places. They are pricey but worth it. As for the scratching, I always take an emery board or sandpaper to the jaws of new pliers. I find less damage is caused to rings with a very smooth surface and slightly filed edges.

Bernice: Previously I read that there are no plans to offer 16g 3/16 AA in saw cut. I prefer to use sawcut in everything and even though that isn't an option, I can still use the machine cut 3/16 with other sizes of sawcut AA with very little difference in color. I am now concerned that with the new process I won't be able to match colors and use different sizes in combination with each other. Do you have any solutions or suggestions to remedy this, other than using all machine cut rings?