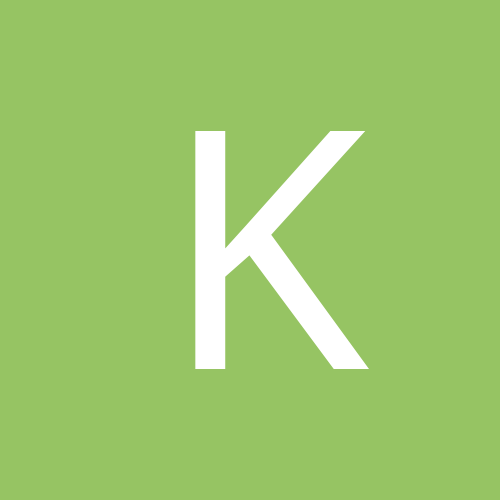 Konstantin the Red
Members
Content Count

1283

Joined

Last visited

Days Won

69
About Konstantin the Red
Rank

Journeyman Member


Birthday

05/11/1956
Profile Information
Location
Interests

SCA, armouring, firearms, cutlery, f&sf.

Occupation
Recent Profile Visitors
The recent visitors block is disabled and is not being shown to other users.
...but the Red Rat-Chaser stunt until the tank's out of pressure is just plain too exciting. Fireworks sellers probably don't traffic in rat-chasers any more. Hard to imagine a firework more likely to set the grass and bushes burning than a rocket that doesn't fly and throws sparks just to add to the entertainment, and they can't guarantee these things will only be lit on big slabs of pavement. As it is, we had numerous grass fires this end of California for the Fourth -- numerous, but not really large because of the excellence of our fire departments. But only some, maybe even just a few, fireworks injuries.

However, non-transitional (not the bascinet-jupon-type) armor continued, with items like the Wallace A2 -- that ca. 1438 shirt -- being preserved, and largely intact, and not atypical of military foot soldier armor of the era, which was the European era of the armored infantryman, with steel on him and a headpiece as well. 1438 is decades later than the transitional era you're speaking of, and hence I doubt it can be so closely linked to the end of the transitional-plate period of harness as you seem to be speaking of. And there are the mail pieces such as sleeves in the Johannes Landesmuseum in Graz, Austria. Those pieces are in very good shape, not discarded nor corroded too much -- they would be sixteenth century, likely. Issued to pikemen? Plus other mail armor, generally shirts of some kind, remaining steadily in use in non-European contexts throughout the nineteenth century, notably in Africa and central Asia/Caucasus. Africa/East Africa is well attested to -- the last major battle mail was fielded in Africa was with the Mahdi's forces at Omdurman, 1898. Written about in English, and so, easily accessible to the Anglophone world for a century now. Though I figure the mail of Omdurman was not salvaged off its dead wearers; this was the beginning of the age of the Maxim gun -- and East Africa knew it. Might have been nice from a museum-collection point of view to have taken some sample shirts off the casualties, but I've not heard this was done. Not in African heat and all those corpses to clean up. As late as the very early seventeenth century, mail sleeves were shipped across the Atlantic to Virginia because somebody thought they might be useful fighting Indians equipped with hand weapons and bows. Presumably, the sleeves were in serviceable condition. They were tried a little bit, but found not actually useful -- weighed you down and didn't do enough protectively -- and were discarded in the colonial trash, not shipped back to England. I believe no remnant remains. A shirt legendarily slipped through from sixteenth-century Spanish rule of Mexico into Plains Indians hands. At least, we think it might have been in the sixteenth. Details are scant.

The one time I bought some lanolin it was in a jar, from the local health food and notions supermarket, where they think they sell lanolin for an ointment ingredient. I said nothing to them about how lanolin cut a little with glycerin -- bought at the same store -- are significant components of bagpipe bag dressing for leather bags (there are also sythetic bags of the Gore-Tex persuasion). The mix worked. Bag dressing is to keep breath moisture from affecting the bag. But do keep the stuff off your drone reeds even though they're close neighbors, right there; it stops them sounding and you have to clean the goopy stuff off to set them right again.

The torch head and hoses themselves, not at all. For a move, if you find a way not to be transporting a half full tank of Blue Rhino propane in the trunk of your car or in a U-Haul, you sidestep any other potential problems, and you always can look up securing gas bottles on the internet so as to prevent anything unfortunate -- about the worst likely problem is busting the neck off the compressed gas tank, so it turns into a heavy rocket and damages some real estate -- shop walls etc. Compressed combustible gases are transportable; just master how to do it.

Konstantin the Red replied to bjorn's topic in Discussion

So, not exactly armor, gotcha. I won't be saying much; I made a belt once, wore the belt maybe twice, recycled its mail into a shirt after a bit.

First you need to get the rings red hot -- say, stringing a big bunch of them on a loop of scrap wire and setting about torching the rings good -- then bury them in Vermiculite, which is (fireproof) insulation. But in a steel bucket so you don't inadvertently melt a hole in the bucket. Lentners and such may have been mostly worn in chilly weather -- not deep snow, though, as military campaigns then became impossible. Armies went into winter quarters until spring. Preferably until the roads, such as they then were, dried up.

The stylish concealer of barrel plastic protection -- this is a garment of the Lentner kind, shown to great advantage on the memorial on Walter von Hohenklingen's tomb. Herr Walter died in 1376, so a Lentner is a late fourteenth century thing. It has a waspy waist, with a short skirt below, a great big chest, and these huge banana sleeves that button at the cuffs snug enough to fit hourglass gauntlets over them. Barrel armor may be worn in a harness or vest inside the Lentner -- plenty of room in there to hide even fanless plastic elbow cops. Note that Herr Walter had a breastplate on outside it, and note the breastplate ends above his navel so Herr Walter could bend over. But even this sort of jacketish thing didn't always have a breastplate outside; sometimes in artwork of the time you see them in all their waspwaisted big-sleeved glory and you can't see what if anything else might be in there. Like a shirt of mail. Just a camailed bascinet on the head, visor closed, and a bared sword is all there is to be seen, save plate armored legs. MyArmoury: http://myarmoury.com/talk/viewtopic.9066.html

Yeah. I understand you can realize a price break in the per-pound price at around 50 pounds. Two riveted hauberks of .050", or three byrnies, whatever. If you are going to make riveted out of welder wire, normalize/anneal it first, as the wire is made workhardened and rather springy so it goes smoothly through the welding gun without kinking. Tends not to tolerate a right-angle bend until it's been softened again to be suitable for making riveted mail links out of. You've noticed welder wire sellers don't speak of gauge -- too primitive -- they go actual diameter, so have your diameters in mind going in. Some people think the Greek linothorax was linen and hide glue composite. But they didn't tell us about it, and I'm agnostic, not being at all knowledgeable. Full anneal is heat to red, and cool slowly over a few hours, like in a pile of red hot ash slowly burning down, or a steel bucket of Vermiculite. Normalizing is cruder, and not as complete, but generally good enough for the job: heat to red, let cool in air.

Konstantin the Red replied to Suganuma's topic in Discussion

Check it out! Those Indians, with plenty good sense, are using spacer rings for half the links of the mailshirt -- every other row. Saves lots of weave time, as I said. And whaddaya know, there is even a phrase in armor (not so much in mailler) parlance for this recipe for mail: demi-clouée, or "half riveted." Term's found in household inventories when they got round to pawing through the armoire -- the armor closet. A rather bulky piece of furniture because plate armor only folds up so tight, and they wanted to keep an eye on how it was doing stored. No WD-40 in those times, and barely any oil anyway. Much of that being olive, or oil of cloves. Wetted linen and a breeze -- the breeze is a must -- can cool a man even in Texas. The rest of the job is two swigs of Gatorade for the electrolytes chased with a pint-plus of water for the rest of it. Potentially you might drawstring the sleeve cuffs tighter -- you'd want a way to do it onehanded, and most of those ways involve modern camping hold-downs. You'd still have the weight and inertia flopping the mail around; these things slow your sword hand, so anything you can do that reduces weight out there by your hand and wrist improves your combat ability.

Steel wire is still distinctly cheap in bulk and needs only a few tools to work it, rather than the appreciable expense of half a garage-full of metal shop. You know they're out there. Steel wire you can make into articles of mail in a college dorm room -- *and* with no mess. Very very easy peasy. You can fit the entire mailmaking kit into one toolbox and have room for supplies or link stashes too. Blue-barrel, now you're headed into easily worked -- though thick -- material for rigid protection, suited to SCA protection for anywhere from the neck down. Last few years, there has been development of a shadetree capacity to re-mold barrel plastic, bucket plastic, or new sheet HDPE using a stove oven and wooden positive molds. See the Armour Archive dot org for this method, which they dubbed "Easy Bake" armor. In a nod to authenticities, some SCA Kingdoms encourage use of plastic DIY armor for the warrior on a tight budget, but covered up or concealed. Doing its job, hiding its mundane origin and blue-plastic color. Black barrels, and white, are also available. Cut barrel plastic with a saber saw. Another ingenious and tailorable nonmetallic armor to be found on Armour Archive is "Laminated Canvas," a composite of middleweight canvas thoroughly glued into layers together with Titebond III glue. It is assembled of canvas strips exactly the way you made papier-maché in elementary school. This stuff can be laid upon your person to mold it, with a layer of saran wrap between you and the laminate. About two layers of this, let it dry enough on you to remove intact, let dry completely, then go and lay on five or more extra layers over the outside; it's already shaped to you and now you're just building it up. Its outer layer can be decorative, or look pretty close to boiled-leather, or of don't-see-me black. Again, nothing much needed in the way of tools except a drill to rivet straps in, or lace-up eyelets, and sanding the edges to neaten the piece up. Next post I'll write of a couple of stylish plastic-concealment schemes, of late 14th century style. With these, a bit of mail, and the helmet and limb harness you mentioned, it might be you can really cut a swank figure on the fighting field.

You've noticed my rig moves the mandrel, sliding back and forth, rather than the feed block. To the wire, it's all the same. Only thing else you need is clearance on the other side of the feed block for the rod when you start -- and enough room to back up into as you coil.

Mushed up cuts sounds like the cutting tool isn't as sharp as it could be. End nippers are easier to hand sharpen than snips. But you can *see* a dulled edge. Hold your edged tool under a strong light, with the edge you're looking at perpendicular to your belly and centered under the light. With a sharp edge, you won't see anything. A dulled or beat up edge will show silver sparkles along the edge, or some of it, the dull spot, will be a silver line. See, when it's dulled, there's area there to reflect light to your eye. A sharp edge doesn't have area. This method is especially good with knife edges, subtler and trickier with snips and diagonal cutters -- like, where exactly is the silver sparkle showing up, just at the edge? -- and good with end nippers and their chisel-like configuration. Having found the sparkles, get after them with a fine stone until you don't see sparkle any more.

Konstantin the Red replied to Suganuma's topic in Discussion

The mail right there is possibly already extended about as far as it will stretch, so I guess keeping it at full stretch or nearly so will serve well for just the back of the neckhole and maybe the front, if the front is not already made as a slit to be laced up to the throat after putting on the shirt. On either side of the neck, this has no relevance, since that part of the shirt is columnwise anyway, neither expanding nor contracting. You can observe this by tugging on the mail there -- doesn't move. I'm assuming it's made as a European square shoulder/modified or unmodified rectangle, with the linkrows just going right up to the top of your own shoulder-line. Not, that is, as a yoketop of four or more trapezoids joined with 45 degree joins like the Bladeturner pattern by the time it's all gotten together.

And rustiness controlled with light oiling using a rag rounds out the authenticity picture. I don't know if I've said mail pieces seem to have a shelf-life, in the three-way race between corrosion, wearing out, and maintenance/dry storage, of around six hundred years, but that's how it looks. Mail can get destroyed in battle, corrosion eats the stuff on all its surface area, and knocking off rust and oiling what's left is helpful but more a management than a cure. Mail pieces definitely older than six hundred years are extremely rare and sometimes only studiable by x-raying concretions with remnants of mail inside.

Konstantin the Red replied to Suganuma's topic in Discussion

Well, the smartness of Bjorn's @$$ is exceeded only by the wisdom of his acreage! Wise Acres is not a housing development in Connecticut... Go ahead, cap up, to keep from disarranging your hair. If I still had the hair to disarrange, that's how I'd do it. Complete with tie-strings under my chin. Linen again. I know -- one more dang thing to put on and take off, although a splash of water from a water bottle into this armyng-coif is cooling and refreshing, if drippy. Cotton breathes, but once it's wetted, the fibers swell and it gets watertight. Terrific for old-school canvas waterbags and collapsible camp buckets, vexing for sweaty armor guys. Lorenzo's describing an interesting bit of lateish-period (Edo?) Japanese concealed armor disguised as just another Japanese jacket; it closes Japanese style like a gi and is lined throughout with either J4-1 or what amounts to E4-1 in open hang. It would armor the wearer long enough to get his katana out and settle his ambushers' hash for them. The sort of thing a lord who had reason to suspect he'd get ambushed the second he stepped out of the Emperor's court -- visible armor being altogether uncouth and also forbidden -- would wear. It would really involve constructing the beast from scratch to really make it right -- consider just how much overlap that thing has in front, and where's the material to come from then? Ordering more mail patches from India might be possible -- and take a while too. Salvage-modifying tends to end up being a kluge and looking like one. I'd advise against that road for that reason. Style is not without importance in armor. Looking good in your tin suit is fun, and inspirational -- Dagorhir I think can get away with wearing a couple-three sweatshirts for body protection, what with their foamy weapons. Nambangusari -- literally "southern barbarian chain" since European ships came up at Japan from southerly waters -- could by not much of a stretch also be translated as "European chain." It looked very different from the several weaves of Japan-chain, especially J4-1 (very square) and J6-1 (decidedly hexagonal patterned) which primarily was used not just as a shirt or a modular pair of mail sleeves but was deployed as a component of armoring the arms, woven in with numerous small iron plates in any arrangement they cared to think up, all put together as the kote, or sleeve, attached to a fabric or light buckskin lining. Often enough each link might be of as many as three turns, and not riveted. As mentioned, the Euro approach to "chain" armor was one they found very intriguing, and one not wholly unsuited to Japanese combat tactics. I'm not sure if Japan undertook to make E4-1 complete with riveted-shut links or if they simply contented themselves with importing the European product. It stayed rare and I suppose remarkable.